back to all resources
Podcasts
Mastering The 3 Types Of Customer Value
Season 2 Episode 6
In the recurring revenue world, customer value isn't just a nice-to-have but an economic and business imperative. In this episode, Brent Adamson, Ecosystems' Global Head of Research and Communities, shares insights from his groundbreaking research into customer value and how you can leverage the 3 types of customer value to drive market-leading revenue retention and expansion in your organization.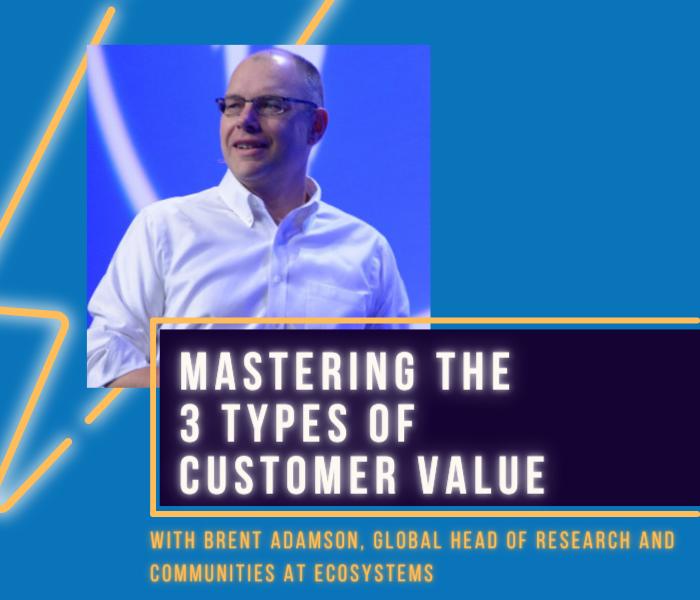 Master The Art Of Value-Driven Growth
In the world of B2B, customer value has historically been a trivial concept. But, in recent years, the conversation around customer value has shifted and organizations are finally realizing the criticality of customer value as part of a value selling methodology and its place at the heart of the customer lifecycle. In the subscription economy, customer value is more than an abstract idea, it's a real, measurable and verifiable thing that powers your recurring revenue engine. But, delivering, measuring and selling customer value is all redundant if you don't first have a carefully designed and agreed-upon definition of value.
Customer value is a monumental economic opportunity and imperative and in order to fully reap the rewards, B2B organizations must build a value selling methodology that stretches from Marketing all the way through to Sales, Customer Success and Services. This pipeline must be composed of the 3 dimensions of value; company, professional and identity value. Typically, organizations will focus on 1 or 2 of these types of value but a careful and considered mix of all 3 is the key to creating an impactful value selling methodology that powers your revenue engine. While identity value is the motivation for change, company and professional value is the language your stakeholders use to advocate for your product and affect change within their own business. By mastering all 3 types of value, you can build a powerful value selling methodology and boost your organization's ability to drive best-in-class Net Dollar Retention.
On This Episode, You'll Learn:
The 3 types of customer value and the collective role they play in helping you drive retention and expansion
How to incorporate and combine each customer value type as part of an effective and powerful value selling methodology
How to leverage technology to boost your ability to sell all 3 customer value types effectively
"I've been in the world of customer value for years but as a discipline, as something that is programmatic, systematic and strategic, I think there's a massive opportunity for us to collectively understand and translate customer value more effectively across the customer lifecycle. We need to build a discipline around customer value that stretches from Marketing all the way through to Sales, Customer Success and Services. It's a massive opportunity for commercial organizations to do the one thing they continually struggle to do today: differentiate themselves in a crowded marketplace."
– Brent Adamson, Global Head of Research and Communities, Ecosystems
On This Episode, You'll Hear From: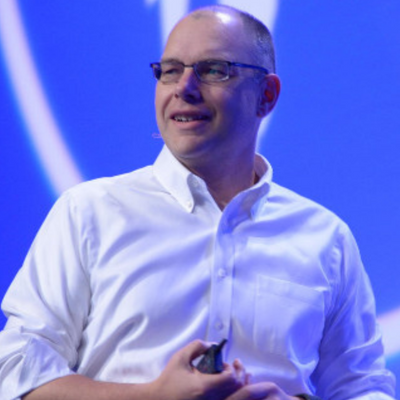 Brent Adamson, Global Head of Research and Communities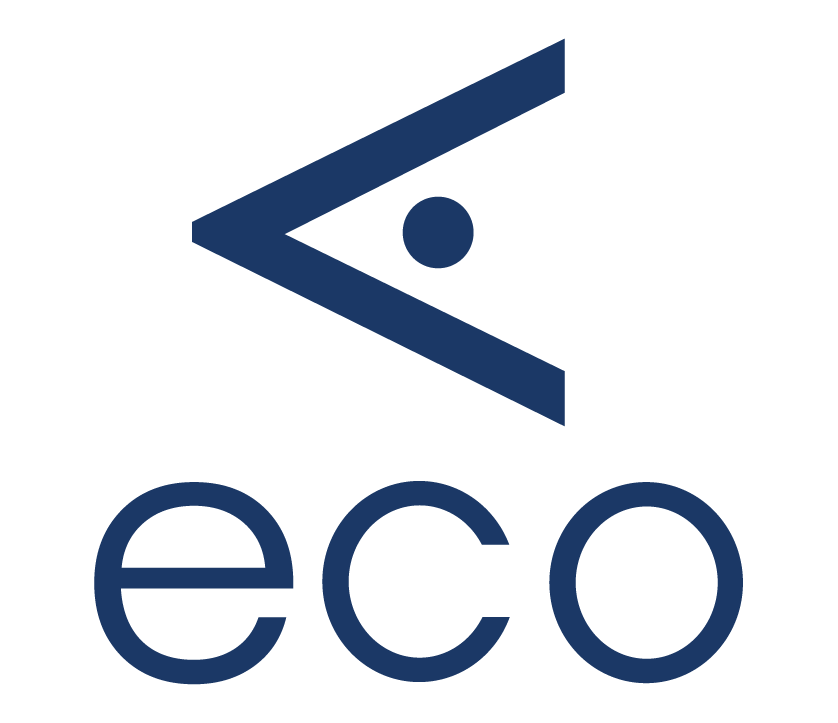 Brent Adamson is a world-renowned researcher, author, presenter, trainer, and advisor to B2B commercial executives around the world. Known as having the "biggest crystal ball in B2B sales," Brent is the co-author of the best-selling, industry changing The Challenger Sale and The Challenger Customer. He is also a frequent contributor to well-known business publications, including the Harvard Business Review.
Especially well known for his passion for "productive disruption," Brent served as the "chief storyteller" for CEB, now Gartner's, sales, marketing, and customer service practices from 2003 to 2022. Across that time, Brent's research has focused most closely on the critical, boundary-spanning intersection of selling and buying, seeking to understand the rapidly changing nature of effective commercial collaboration. Most recently, Brent and his colleagues at CEB, now Gartner, have introduced industry-leading concepts such as Buyer Enablement, Sense Making, and Customer Decision Confidence. As of June 1, 2022, Brent now services as the Global Head of Research and Communities at Ecosystems, a cutting-edge SaaS platform designed to help companies identify and track dimensions of value creation with their customers.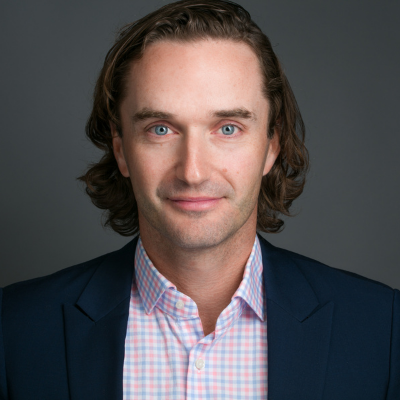 Ross Fulton, Founder & CEO

Prior to founding Valuize, Ross spent over 16 years growing software companies and their partners in go-to-market strategy, sales engineering and customer success leadership roles on both sides of the Atlantic. An Englishman by birth but not by nature…he'll take an espresso over tea every time!
Subscribe To The Customer ValueCast Newsletter