back to all resources
Podcasts
Accelerating Net Dollar Retention Through Channel Partners
Episode 10
Enterprise tech companies greatly depend on their partners' ability to drive customer value realization and Net Dollar Retention. On this episode, Chris McCloskey offers a strategic approach to building a powerful partner ecosystem that amplifies the success of your customers and your company's recurring revenue potential.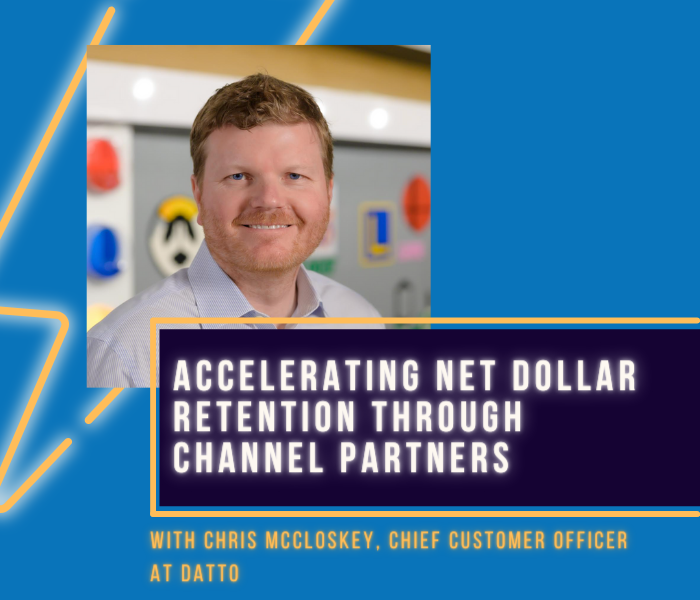 "
We have to make the partner outrageously successful, so that they can provide a great service that will make their clients equally successful. If we want them to use our products and strengthen their relationship with us, we have to focus on the MSP relentlessly in everything that we do. "
– Chris McCloskey, Chief Customer Officer, Datto, Inc.
Scaling Your Customer Success Strategy Through Channel Partners
What percentage of your current ARR is currently managed through your channel partners? For enterprise companies, this percentage can be north of 50%. Yet, equipping channel partners to drive customer value realization, and therefore retention and expansion of that ARR, is too often neglected.
Companies that only extend the design and operationalization of their Customer Success strategy only to their direct customers are leaving significant Net Dollar Retention risk and opportunity on the table. Far too often, leaders waste valuable time trying to reinvent the wheel with their CS strategy in attempt to scale their partner ecosystem strategy; mistakenly, they approach their partners and direct customers as two separate and entirely distinct entities, even though the two are more alike than different. A partner ecosystem is a multi-tiered and multi-dimensional equation with a number of intricacies around data but, similar to a Customer Success strategy, its success is also dependent on factors like strong onboarding and continuous value realization.
When approaching either strategy, you need to begin by asking – Who am I trying to make successful? What does value realization look like for them? With this foundational understanding in place, you can begin to build a truly phenomenal Customer Success strategy that encompasses your direct customers and channel partners and empowers you to drive unparalleled Net Dollar Retention.
On This Episode, You'll Learn:
The key similarities and differences between a direct-to-customer and an indirect-to-customer CS strategy
The fundamental tenets of creating a successful channel partner strategy and the critical role of data and technology within it
How to apply the core principles of an effective Customer Success strategy to create a powerful partner ecosystem
On This Episode, You'll Hear From: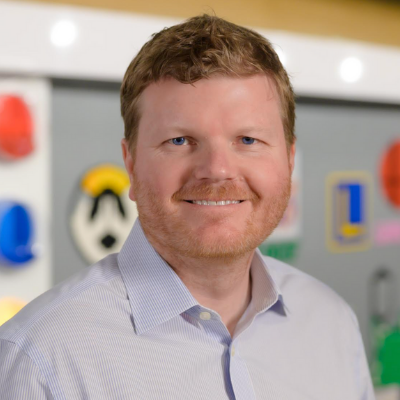 Chris McCloskey, Chief Customer Officer

Chris McCloskey serves as Datto's Chief Customer Officer, having joined the company in November 2018. Prior to joining Datto, Chris served as Chief Operating Officer, Americas at London-based financial company, Finastra. He previously worked at MISys in various roles and has also held positions at IBM, General Electric, and Vista Equity Partners throughout his career.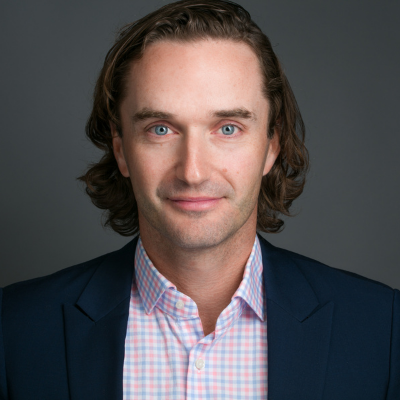 Ross Fulton, Founder & CEO

Prior to founding Valuize, Ross spent over 16 years growing software companies and their partners in go-to-market strategy, sales engineering and customer success leadership roles on both sides of the Atlantic. An Englishman by birth but not by nature…he'll take an espresso over tea every time!