back to all resources
Podcasts
Size, Staff and Scale Your Customer Success Organization
Episode 03
In the increasingly competitive subscription economy, building a high-performance Customer Success organization is vital. On this episode, Stephen Fulkerson shares his insights on how CS leaders can effectively staff and scale their CS organization.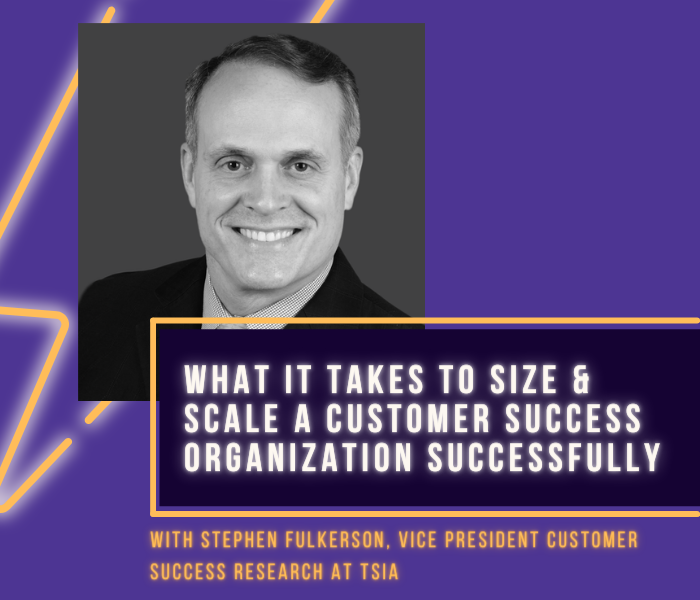 "
Renewal and expansion is what happens when adoption is done well. When adoption is done poorly, it's called churn."
– Stephen Fulkerson, Vice President, Customer Success Research, TSIA
Building A Best-In-Class Customer Success Organization
In the vast majority of software enterprises today, there's no debate about whether or not to invest in a Customer Success organization. Instead, the question has become: what size should our Customer Success organization be, and how many of which roles are needed to enable a successful execution of our company's Customer Success strategy?
As customer-facing teams become increasingly integrated in enterprise organizations, the answer to the question of how many people you need to drive best-in-class Net Dollar Retention isn't going to get any simpler. It's a classic chicken and egg scenario – do we begin with sizing your organization and let that determine our charter and segmentation model, or do we begin by defining and clearly outlining our charter and segmentation approach and use that to drive the sizing of our Customer Success team? It's a multi-dimensional conundrum plaguing many organizations as they venture on the path to recurring revenue growth. But, one thing is clear: if you don't have an explicit strategy on how to leverage technology and data in your customer lifecycle, you will never have an accurate picture of the headcount you'll need to drive industry-leading growth in your Customer Success organization.
In This Episode, You'll Learn:
The common challenges that business leaders face when staffing a Customer Success team and how they've successfully overcome them
How to create a coherent strategy and approach budgeting for your investment in your customer lifecycle, including your Customer Success motion
Best practices for staffing and scaling a high-performance Customer Success organization that drives bottom-line growth
In This Episode, You'll Hear From: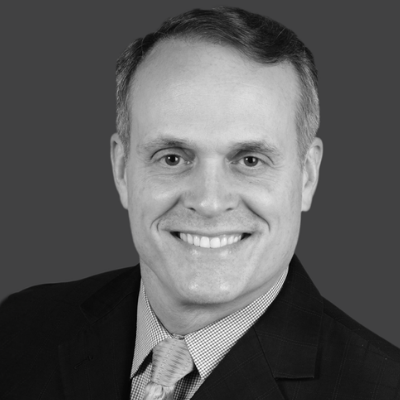 Stephen Fulkerson, Vice President, Customer Success Research

Stephen is a Software-As-A-Service Customer Success Executive with over 20 years of organizational development work experience. He specializes in securing customer renewals, developing strong customer relationships, building customer-for-life programs, P&L management, and creating strong company revenue streams.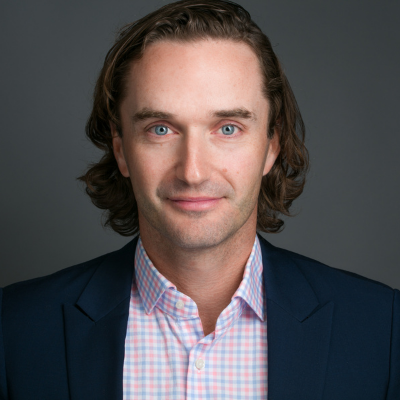 Ross Fulton, Founder & CEO

Prior to founding Valuize, Ross spent over 16 years growing software companies and their partners in go-to-market strategy, sales engineering and customer success leadership roles on both sides of the Atlantic. An Englishman by birth but not by nature…he'll take an espresso over tea every time!