About Us
An Ambitious Team Of Customer Lifecycle Consultants
Valuize is the consulting partner that helps industry-leading technology companies supercharge their customer lifecycle to drive best-in-class Net Dollar Retention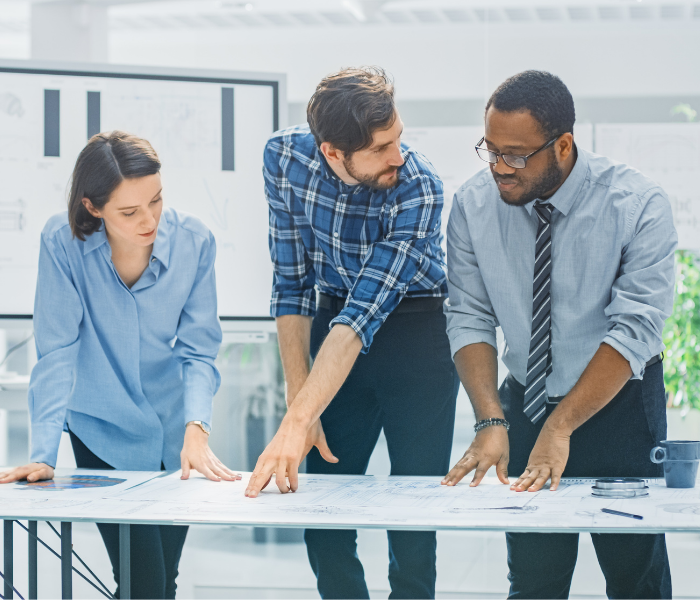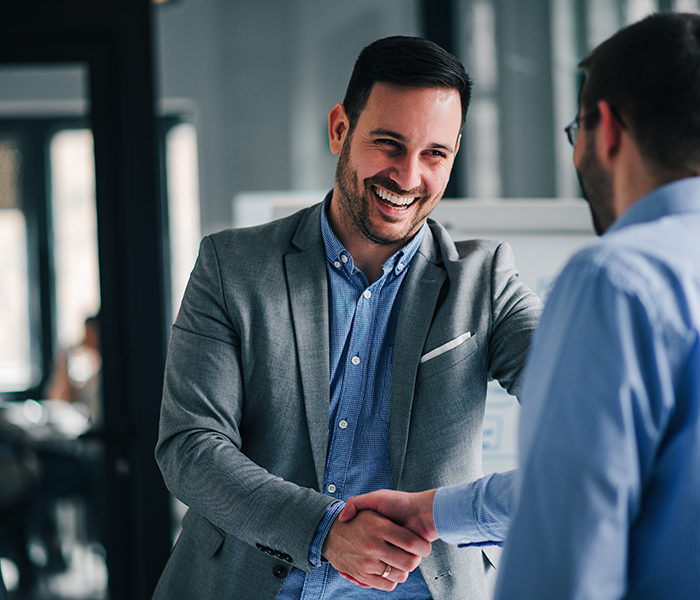 Supercharge Your Customer Lifecycle
What We Do
Valuize is the premier customer lifecycle consultancy that helps industry-leading technology companies drive best-in-class Net Dollar Retention. We're honored to work with top-tier technology companies including Workday, VMware, HashiCorp, Splunk, Thomas Reuters, Veritas and Wolters Kluwer. Through decades worth of combined experience in customer lifecycle management, we leverage our team's unique blend of strategy design and operations expertise to maximize the value delivered to the customers, companies, and communities we serve.
How We Help
Why Valuize?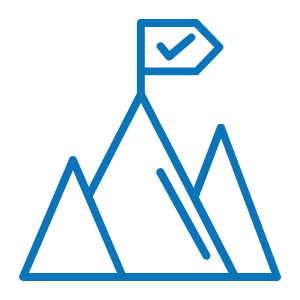 Our Mission
Our mission is to help B2B technology companies grow their customers and revenue at scale. With an outcomes-driven approach to customer lifecycle design, we help our clients achieve best-in-class Net Dollar Retention.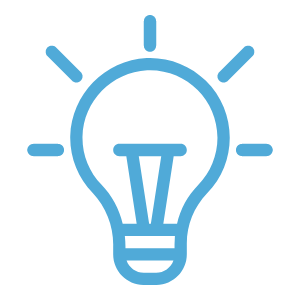 Our Vision
We're on a quest to become the most sought after consulting partner to B2B technology companies around the world. Put simply, we're working hard to reimagine and define the customer lifecycle of the future.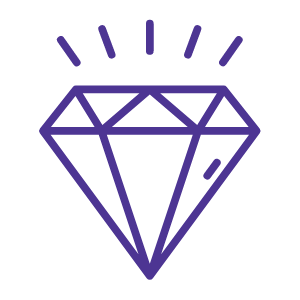 Our Values
We're powered for people, and empowered by data. We value trust, diversity, transparency, candor, resiliency, and continuous improvement to help our clients, employees, and community achieve the extraordinary.
Leadership & Expertise
Our Team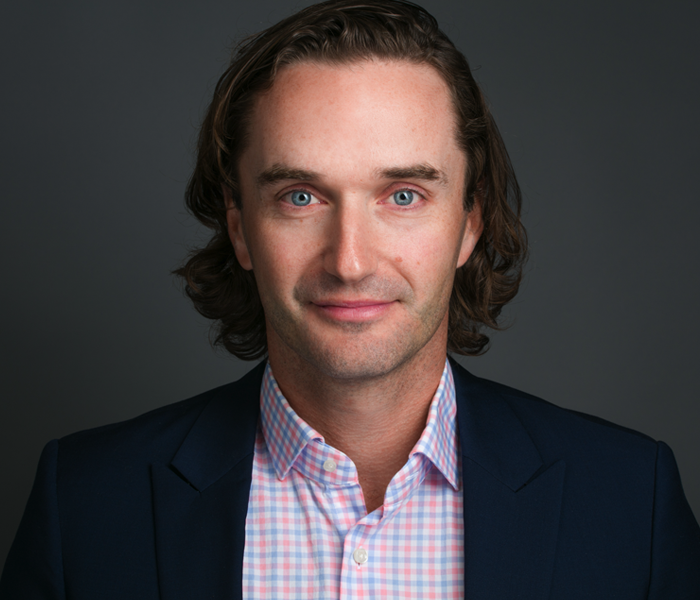 Ross Fulton
CEO & Founder
Prior to founding Valuize, Ross spent over 16 years scaling industry-leading software companies on both sides of the Atlantic. With a mission to empower today's B2B software leaders to retain and expand their customers, Ross is passionate about fusing customer success strategy, technology, and operations to drive sustainable growth.
An Englishman by birth, if not one by nature, Ross will take espresso over tea every time!
Christy Ransom
Chief Operating Officer
As a dedicated Customer Experience leader with 20+ years of industry experience, Christy is committed to pioneering the development and global delivery of enterprise-level customer experience initiatives for Valuize. Christy is a recognized thought leader throughout cross-functional sales, professional services, customer success and operations teams for B2B SaaS companies.
After many years in Vancouver, Christy relocated to the Okanagan to enjoy the outdoors in all seasons and be a backyard orchardist.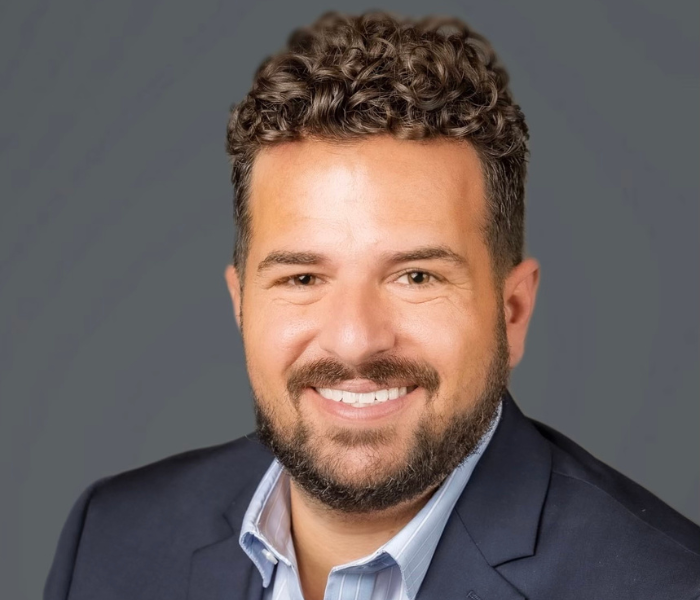 Tony D'Auria
Client Director
With over 12 years of experience in customer success, operations, leadership and process development at companies like BlackBerry and Oracle, Tony is responsible for helping companies define, build and deploy customer success strategies across their organization. Passionate about Customer Success, Tony is focused on delivering scalable outcomes that drive business growth through collaborative problem solving.
Born and raised in New Jersey, Tony now lives in Toronto where he enjoys time with friends, family and exploring the city with his dog Scout.
Cristy Maldonado
Strategy Principal
Cristy joins Valuize as a Strategic Business Architect with 12 years of experience spanning across Customer Success, Customer Success Operations, Professional Services, and Enablement. She has operated as a Customer Success Manager in the marketing technology industry, led and managed a team of global Customer Success Managers, and operationalized the customer lifecycle using data and technology. She enjoys process and strategy ideation, and she becomes incredibly excited at the sight of process maps.
In her spare time, you will find Cristy traveling, gardening, decorating her home (or the home of friends), and enjoying art and architecture.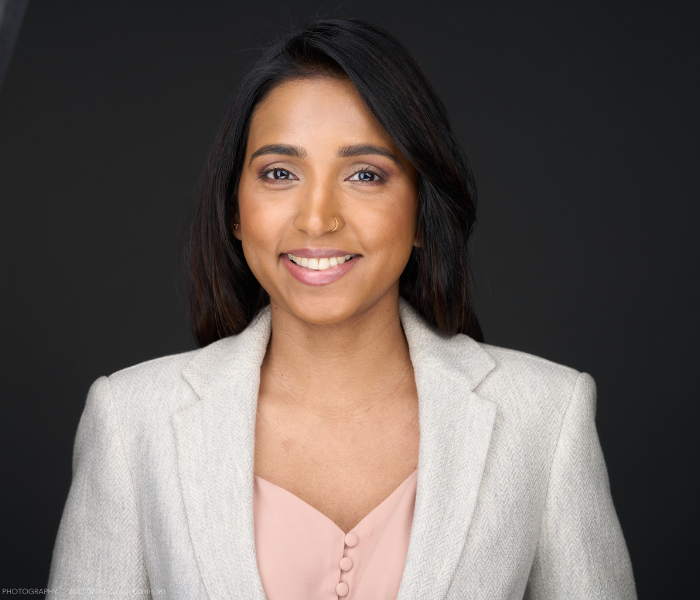 Zahrah Carrim
Accountant
Zahrah joins Valuize with over 10 years of experience in accounting and finance. She has worked in diverse companies from small and medium enterprises to big international companies. With her detailed oriented ability, Zahrah has helped to deliver highly analytical and accurate reporting.
In her free time, she enjoys reading, shopping and watching reality TV shows on Netflix.
Rida Ahmed
Marketing Manager
Rida is a hybrid digital marketer, writer and publicist who is passionate about telling stories in bold new ways. Joining Valuize with a strong background in copywriting and PR, Rida brings several years of marketing experience to the team. With a deep passion for creating high quality content, Rida works across marketing channels to share Valuize's thought leadership with its clients, partners, and communities.
In her spare time, you'll find Rida with a stack of books or planning her next vacation!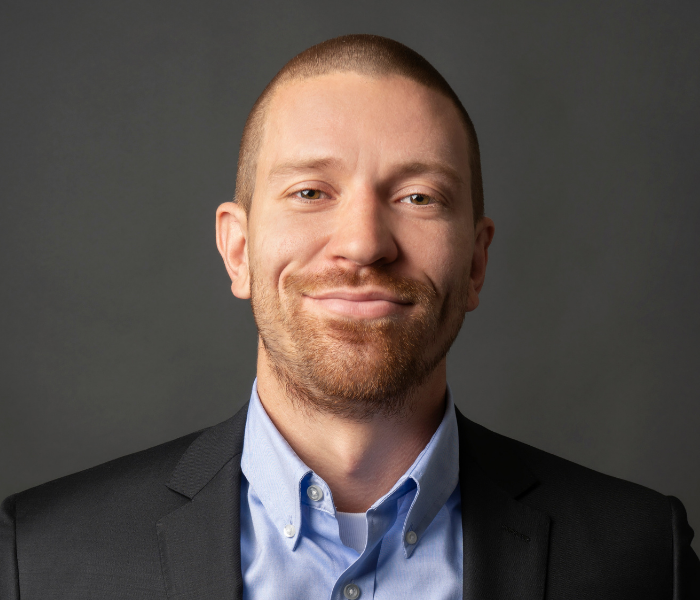 Matthew Wagner
Principal Software Developer
Matthew Wagner is Valuize's Principal Software Developer. He is a Microsoft Certified Professional, bringing to the table an extensive background in support, integration, and new product development. Matthew is passionate about Big Data and extracting value from it. He is driven by agile methodologies and loves working in fast paced, ever changing environments.
Outside of work, Matthew enjoys cooking, woodworking and spending time with his 3 little girls.
Romain Belvas
Systems Architect
Romain joins Valuize as a Customer Success Technology Consultant with more than a decade of experience in Support, Customer Success Management and Operations. He has worked with a multitude of organizations, from technology start-ups to large global enterprises, to continuously refine, optimize, and scale systems and processes, while always seeking value.
In his spare time, you will find Romain immersed in the natural world; the side of a mountain, a rocky beach outcrop, a forest stand, or a meadow, hiking, skiing, and camping.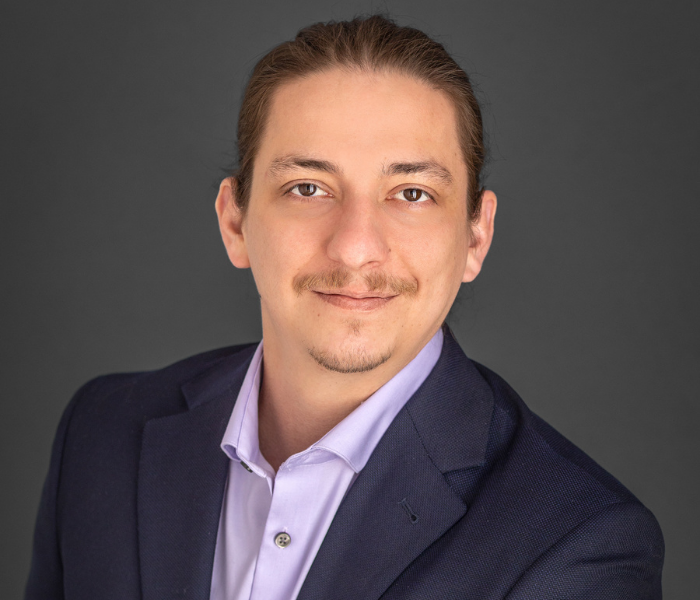 James Speer
Systems Consultant
James joins Valuize bringing over 8 years of experience in customer-facing roles. With a passion for high satisfaction and a desire to deliver unparalleled service, James utilizes empathy and attention to detail to curate success and support for his clients. He values the opportunity to learn whenever possible and seeks to expand his repertoire of tools to further provide support for teammates and clients.
In his free time, James enjoys painting, playing music and cooking for his family and friends.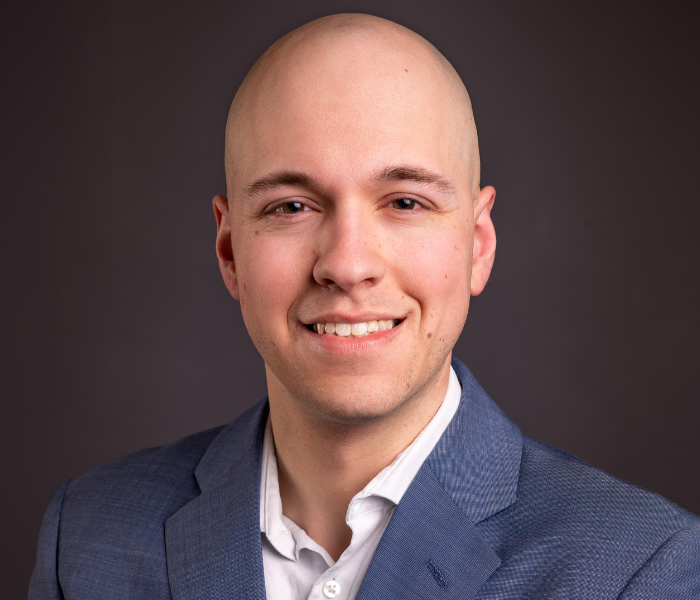 Jason Bouros
Manager, Systems & Product Consultants
Jason is a Certified Product Manager who has extensive experience working with multiple products with methodologies ranging from waterfall to Agile as well as Pragmatic Marketing. These products areas include SaaS, telecommunications, Voice over IP (VOIP), mobile application, enterprise and customer facing. He has a passion for Agile Transformation and enabling companies to achieve value more quickly.
Jason loves hiking with his dog and flying whenever he can after receiving his pilot's license.
Paul Di Gaetano
Product Owner
Paul joins Valuize after having been in Project Management, Operations, and Client Delivery roles at Finance and Software companies in the B2B space over the last decade. This experience brought him deep knowledge in cross-functional collaboration, project/program delivery, and process modernization. His history of responsibility and leadership for every part of the client lifecycle gives him an enthusiasm and perspective in projects delivering client experience and value realization.
Based in Montréal, Paul takes his bottomless appetite for food wherever he can in exploring new cuisines, enjoys playing guitar and bass, and recently began a new hobby in birding which links up with his love of nature.
Stephen Seepersad
Product Owner
With over 5 years of experience in Program Management and as a Certified Project Management Professional, Stephen has overseen the launch of many products from initialization to completion. He is well versed in leading projects using various styles, including Agile, Waterfall and hybrid approaches. Stephen began his career in an Engineering capacity where he has gained a myriad of Project Management and technical experience which he leverages in his current role as Product Owner at Valuize.
Outside of work, Stephen loves spending time with his family, enjoys travelling and is an avid FC Barcelona Fan.
CUDDLE CHampions
Our Furry Friends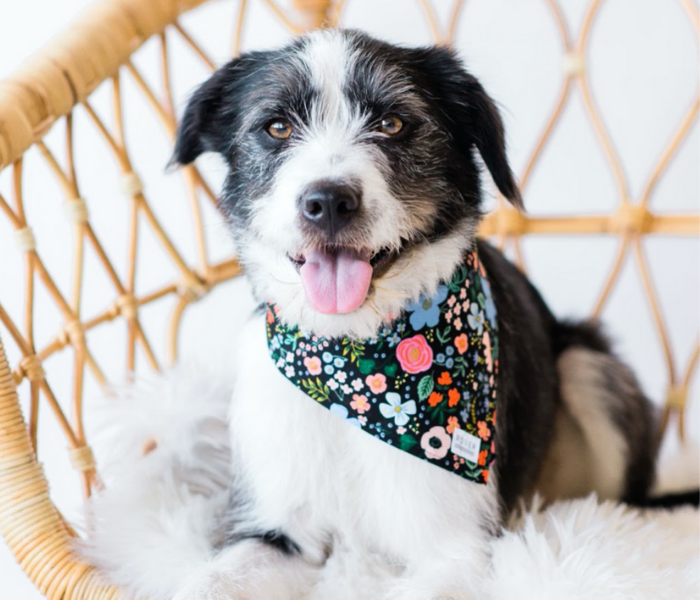 Scout (Nickname: Scooter)
Owner: Tony
Scout was rescued from Manitoba in 2019 through the Toronto based organization, Save our Scruff . His DNA test said that he's a mix of Shih Tzu, Malamute, German Shepherd, Rottweiler and Samoyed – and surprisingly, no Border Collie!
On the weekends he loves to head to the beach to swim in the lake, chew on sticks, dig in the sand, and make new friends. While he's always a gentleman, when he's an extra good boy he gets a puppuccino on the way home.
Sir Robin Of Loxley (Nickname: Loxley)
Owner: Ross
Loxley is a goldendoodle hailing from Ferndale, Washington. Loxley was the subject of Jerry Springer-esque 'Who is the Father' episode when it came to his parents!
After a dramatic paternity test and a couple of onstage punch ups, Loxley's true father was revealed and his status as a medium sized goldendoodle vs standard size was confirmed. Loxley turns 10 in June!