back to all resources
Podcasts
Delivering Measurable Customer Value At Scale
Episode 13
Measurable customer value is the driving force behind your Net Dollar Retention performance. In this episode, Nani McDonnell shares her expertise on how to scale customer value realization that enables unparalleled revenue retention and expansion.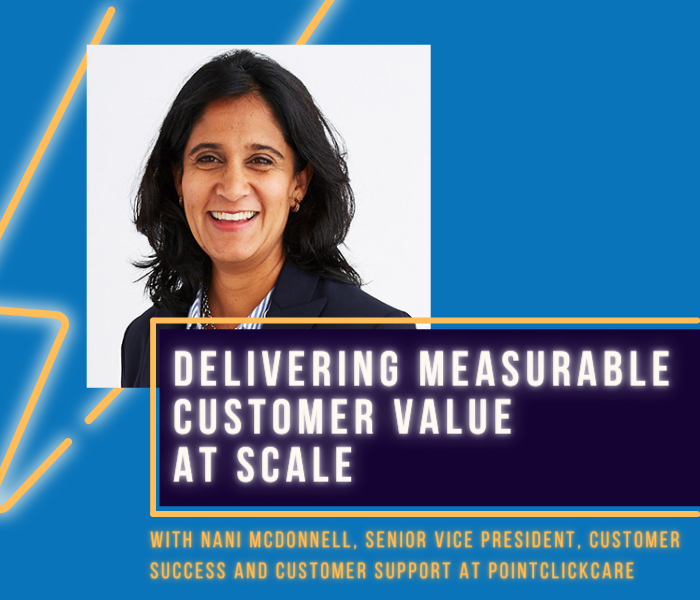 "When it comes to product-led adoption, you need to implement the right systems behind the scenes and ensure that you can actually deliver the journey that you prescribed to customers and the value that the product was designed to achieve. "
– Nani McDonnell, Senior Vice President, Customer Success and Customer Support, PointClickCare
Is Your Customer Success Strategy Built To Maximize Customer Value?
To drive best -in-class Net Dollar Retention (NDR), all of your customers must realize measurable value from their usage of your product. For organizations with segments of 1000+ individual customers, this is a daunting proposition. While each individual customer may have a low Annual Recurring Revenue (ARR) value, these segments represent a significant percentage of your overall ARR when combined. Therefore, your ability to retain and expand this mass of customers is critical to your overall NDR performance and long-term growth.
Having a customer lifecycle that can enable customer value realization at scale is a strategic and operational necessity. At this level, the economic metrics and volumetrics of your business require strategic Product-Led Adoption – a digital approach to your customer lifecycle rooted in delivering value through the product.
To do this effectively and efficiently, you must standardize the definition of the value customers can realize through the usage of your product and outline the playbook for how they can realize that value. Then, you need to map out exactly what the customer needs to do to achieve that value and what you as the vendor must to do to guide the customer through that value journey. If you can successfully create this standardized view, you can be a lot more prescriptive as an organization and streamline customer value maximization across your organization to drive sustainable and scalable recurring revenue growth.
On This Episode, You'll Learn:
The importance of defining the who, what and how of measurable value as the foundation for enabling standardized and scalable customer value
The role of a digital approach and product-led adoption in your ability to enable customer value maximization at scale
How to harness customer data as a strategic asset and use it to scale the delivery of value in your organization
On This Episode, You'll Hear From: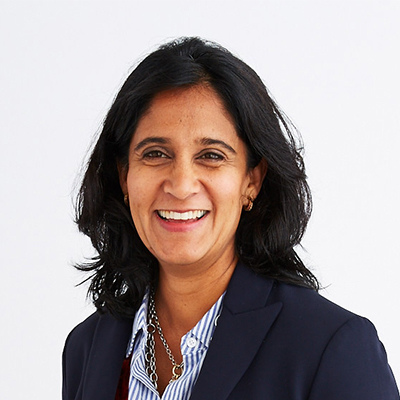 Nani McDonnell, Senior Vice President, Customer Success and Customer Support

Nani McDonnell is the Senior Vice President for Customer Success and Customer Support for PointClickCare. She leads the teams responsible for developing client relationships and ensuring clients are successfully optimizing their usage and outcomes of PointClickCare's solutions along with ensuring their day to day needs are met. Nani first joined PointClickCare in September 2013 and brings with her over 20 years of experience in the healthcare industry, both in the acute care and post-acute care markets. Prior to joining the company, Nani held the position of Vice President, Client Services for PointRight Inc. Previously, she has held leadership positions at United Healthcare, Tufts Health Plan and PacifiCare/SecureHorizons. Nani holds a master's degree from the University of Southern California and a Bachelors of Science degree from the University of California, Los Angeles.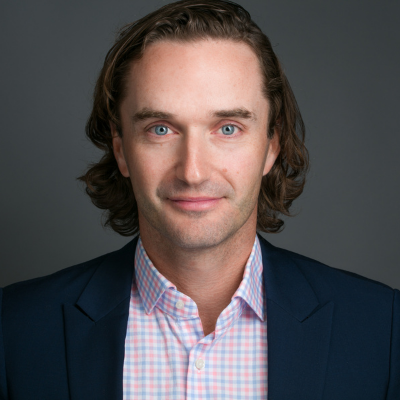 Ross Fulton, Founder & CEO

Prior to founding Valuize, Ross spent over 16 years growing software companies and their partners in go-to-market strategy, sales engineering and customer success leadership roles on both sides of the Atlantic. An Englishman by birth but not by nature…he'll take an espresso over tea every time!