back to all resources
Podcasts
CS Leaders Are Transformation Champions
Episode 02
For most enterprises, Customer Success is a strategic transformation that requires a visionary leader with tenacious drive and a builder mentality. On this episode, Peter Armaly shares his insights on how CS leaders can level up their skills and mindset to become transformation champions.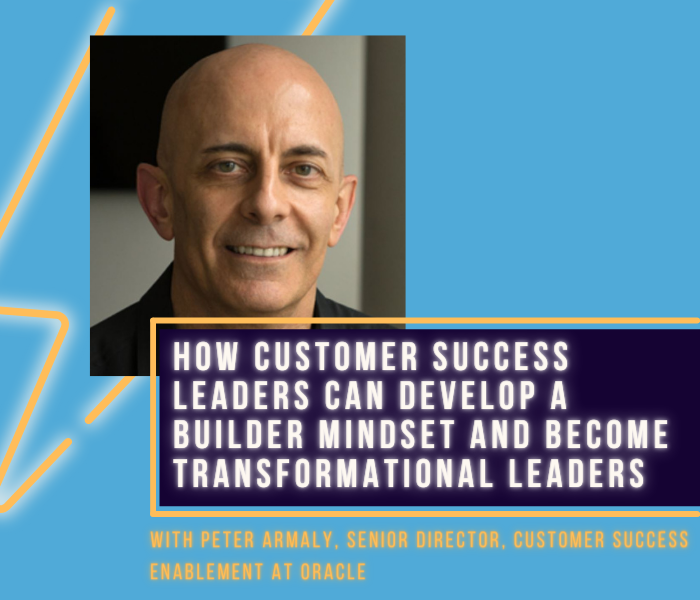 "Customer Success has come a long way, elevating itself to the higher echelons of organizations and the software industry; in the process, the domain has acquired a lot of buzz and energy. At the same time, the expectations now are rising and CS is at a tricky point. If Customer Success as an overall practice doesn't continue to demonstrate a positive impact on the revenue of companies it operates in, there's a chance there could be some back sliding and regression."
– Peter Armaly, Sr. Director Customer Success Enablement, Oracle
Develop A Transformational Mindset
Enterprise organizations are going through a transformation right now and there is building to be done for companies looking to put value at the heart of their customer lifecycle and excel in the cloud economy.
In the past few years, Customer Success has gained a lot of prominence and prestige in the business world. It may not yet have an equal seat at the table as other legacy departments, but it has definitely emerged in the spotlight. With SaaS and cloud-based becoming the de facto business models, executive leaders recognize the criticality of the customer experience and the necessity of improving their Customer Success and service model. Customer Success leaders are now being tasked to lead this charge, becoming the transformational leaders of this evolution. As such, the most successful CS leaders have learned how to be nimble in the way they think and continually optimize their skills and knowledge to reflect what's happening in the market, with their customers and their teams in order to drive first-rate retention rates and expansion revenue.
In This Episode, You'll Learn:
Why Customer Success leaders need to continuously iterate on their own learning and knowledge to keep up with the demands of the market and their customers and become transformational leaders
The fundamental elements of the 'builder' mentality and why it's integral for leading a Customer Success evolution
How leaders can foster a culture and environment of transformation and CS success
In This Episode, You'll Hear From: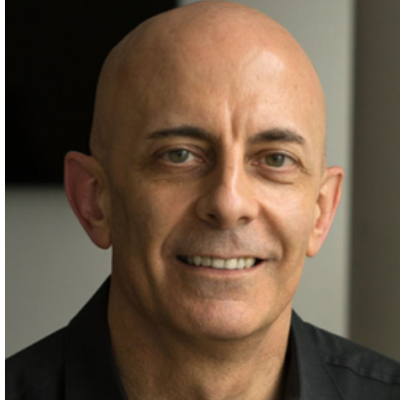 Peter Armaly, Senior Director, Customer Success Enablement

Peter heads up Customer Success training and enablement for Oracle's North America Customer Success organization. He's able to do this, in part, by leveraging the wealth of knowledge he acquired by working closely over 25 years with hundreds of customers of all sizes and industry shapes and in a variety of roles spanning sales, support, services, and customer success. He's been an architect, leader, builder, and evangelizer of Customer Success and gets a charge out of working with the highly engaged community of CS professionals he's connected with in the world.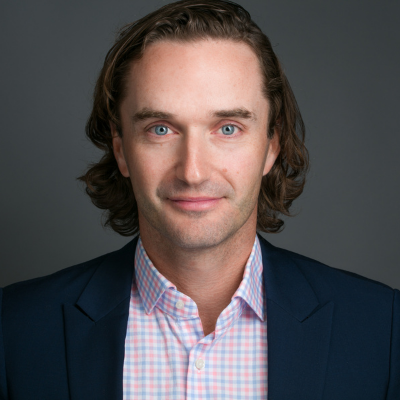 Ross Fulton, Founder & CEO

Prior to founding Valuize, Ross spent over 16 years growing software companies and their partners in go-to-market strategy, sales engineering and customer success leadership roles on both sides of the Atlantic. An Englishman by birth but not by nature…he'll take an espresso over tea every time!