back to all resources
Podcasts
Transforming Customer Data Into Your Most Strategic Asset
Episode 09
B2B companies face a myriad of challenges and opportunities on the road to optimizing their customer data foundation. On this episode, David Read offers tactical advice to turn your organization's customer data model into a strategic asset through a robust end-to-end value framework.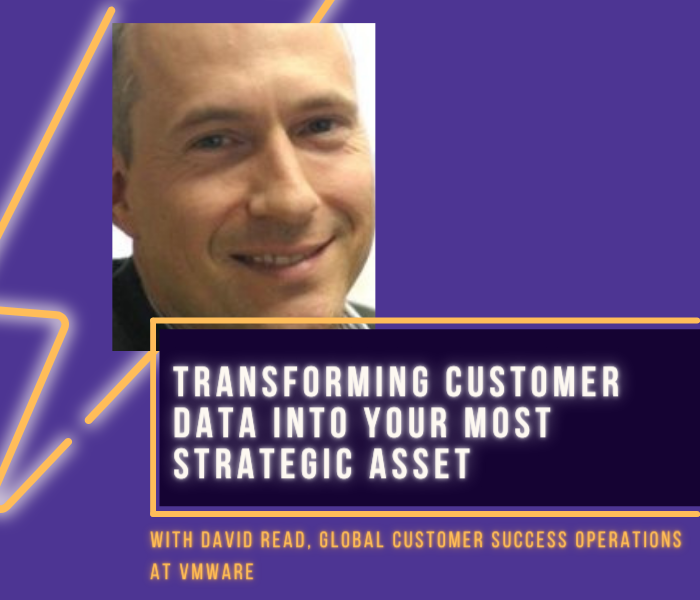 "
The story of Customer Success and value realization is more pervasive than ever, which has naturally led to the need for accurate and complete data to support it. This is how I see the future unfolding; customer data will become part of the DNA of companies that are starting out now and part of the skill set for large enterprises that are moving from the old model to the new model of doing business. "
– David Read, Global Customer Success Operations, VMWare
Customer Data: The Next Customer Success Frontier
In the race to build an exceptional customer data foundation, B2C companies are steadfastly in the lead. From the onset, B2C companies have built their entire business model, including their system infrastructure, architecture, and processes, around the customer. On the other hand, B2B companies have traditionally built their business around the product, with the customer as a secondary consideration. To build a truly customer-centric business, B2B technology companies must re-evaluate their customer data model in order to drive revenue-generating value for their customers and company.

In the early days of SaaS, customer data wasn't a problem because the singular focus of the organization was on landing the sale. Now, a subscription company's revenue and margin is spread out over months and years which means you are constantly selling to your customers – you have to keep engaging with them throughout the customer lifecycle and repeatedly secure their investment in your business. This constant engagement has drastically increased the challenges and complexities of customer data management. Faced with siloed organizations, conflicting systems and inconsistent data, enterprise organizations face a myriad of obstacles on the path to optimizing their customer database and creating an end-to-end solution. With the right steps, proper investment and buy-in from all levels of the organization, B2B enterprise organizations can achieve customer data utopia that rivals leading B2C companies, maximizes value realization across their customer journey and drives market-leading net dollar retention results.
On This Episode, You'll Learn:
3 components of a problematic customer database and the ways it hinders your ability to consistently engage with your customers throughout their lifecycle
How B2C companies effectively leverage and apply customer data to create powerful customer experiences, and what B2B businesses can learn from this
5 steps that every organization needs to take to build a strong customer data model and create an end-to-end value framework
On This Episode, You'll Hear From: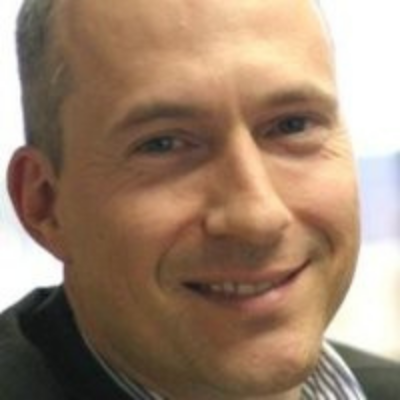 David Read, Global Customer Success Operations

David Read serves as Global Customer Success Operations Director at VMWare where he leads the transformation of their operations to a subscription model with a customer outcomes focus. Prior to joining VMWare, David worked at IBM as Leader WW Client Success where he was responsible for defining Customer Success, including segmentation, coverage, incentive, role definitions, processes, health and more. He executed this CS transformation across 250 offerings in IBM SaaS and onboarded all those groups to Gainsight, deploying a standard approach to health, renewals and expansion and built a CS Operations function along the way.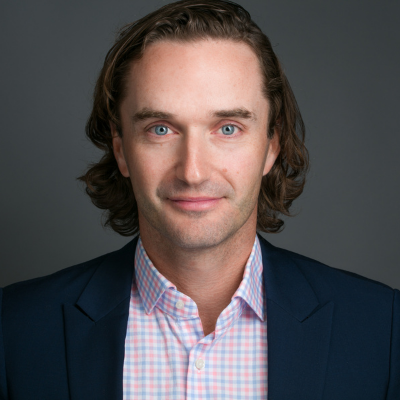 Ross Fulton, Founder & CEO

Prior to founding Valuize, Ross spent over 16 years growing software companies and their partners in go-to-market strategy, sales engineering and customer success leadership roles on both sides of the Atlantic. An Englishman by birth but not by nature…he'll take an espresso over tea every time!