back to all resources
Podcasts
Evolving Your Customer Lifecycle As Your Business Scales
Season 2 Episode 5
How can you equip your organization to drive optimal customer value as your business scales? In this episode, Senior Vice President of Global Customer Success Josh Rutberg shares MuleSoft's comprehensive approach to evolving their customer lifecycle and how you can plan for and champion hyper-growth in your organization.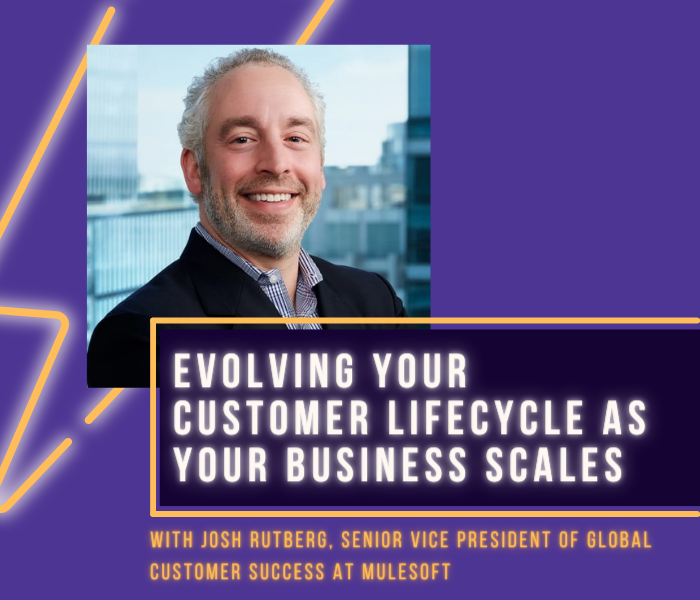 Achieving Success At Scale
While the path to growth will look different for every organization, there are some milestones that all enterprises aim for; hitting $100 million, $500 million and $1 billion in revenue. With each interval achieved, organizations reach a new level of SaaS growth and experience an entirely new set of challenges and opportunities. As your organization reaches new heights, you need to evolve your approach to your customer lifecycle to address the growing complexity of your customer and employee relationships.
Orchestrating a transformation that encompasses your entire customer lifecycle requires a careful and considered mix of 3 dimensions; an organizational evolution, strategic design and operational execution. This is the approach that Mulesoft is using for Project Infinity; an organization-wide transformation of their customer lifecycle to support their hyper-growth trajectory. With a strong focus on both the customer and employee experience, Mulesoft is paving the way to optimal and sustainable business and customer success in this growth-focused world.
On This Episode, You'll Learn:
How MuleSoft approached the evolution of their customer lifecycle through Project Infinity, including new customer segmentation models, new customer journeys and an advanced approach to improving customer outcomes and experiences
How to engage the various functions within your organization, obtain top-down buy-in, and collaborate on key design initiatives such as segmentation models and journeys
The key challenges, lessons and takeaways from MuleSoft's Project Infinity that you can apply to your own customer lifecycle transformation and champion SaaS growth
"Companies go through organizational barriers or walls at $100 million, $500 million, and $1 billion. At each of these junctions, you have to change what you've been doing because what worked before won't work moving forward as you scale. There is no such thing as a one-size-fits-all model and throwing bodies at it won't get you to $10 billion. Understanding that, and realizing you have a problem, is the first step in this transformation."
– Josh Rutberg, Senior Vice President of Global Customer Success, MuleSoft
On This Episode, You'll Hear From: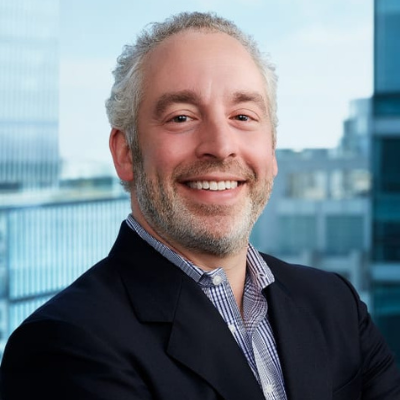 Josh Rutberg, Senior Vice President of Global Customer Success

Josh Rutberg is Senior Vice President of Global Customer Success at MuleSoft, provider of the world's #1 integration and API platform. Josh brings over 25 years of consulting and management experience, previously at LOYAL3, Bain & Company and Coopers & Lybrand.
Prior to MuleSoft, Josh was a partner at Bain & Company, where he spent 15 years working with technology companies to solve their most complex business challenges and advising private equity firms on numerous transactions. Josh has deep software experience as well as functional expertise around strategy, go-to-market transformations and performance optimization.
Josh holds an MBA from The Wharton School and a B.S. in Economics from the University of Pennsylvania.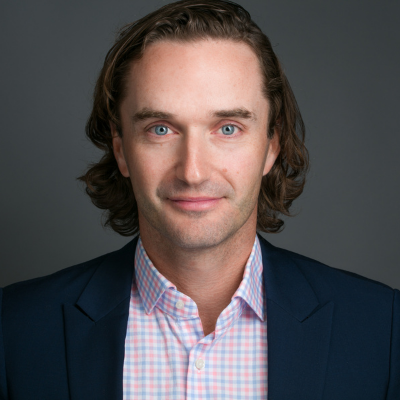 Ross Fulton, Founder & CEO

Prior to founding Valuize, Ross spent over 16 years growing software companies and their partners in go-to-market strategy, sales engineering and customer success leadership roles on both sides of the Atlantic. An Englishman by birth but not by nature…he'll take an espresso over tea every time!
Subscribe To The Customer ValueCast Newsletter