back to all resources
Podcasts
The Critical Role of Pre-Sales In Driving Net Dollar Retention
Episode 08
The subscription economy has revolutionized the customer lifecycle and, subsequently, the role of Pre- and Post Sales teams. On this episode, Jon Benson examines the reality of Pre-Sales and Post-Sales today and offers a compelling vision for the future to merge these functions around a united customer lifecycle.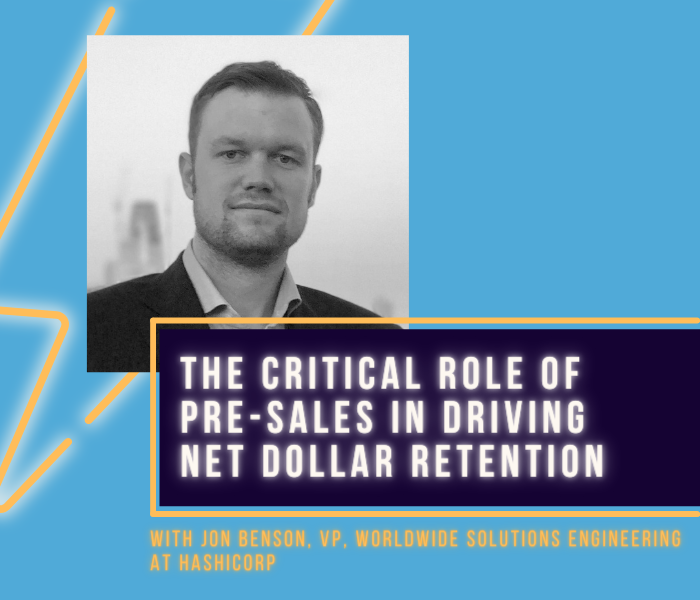 "
Designing systems and processes around the customer achieving value, the diagnosis, modification and prescription of value, is incredibly important in Pre-Sales. But, if you don't have something to bridge it to the other Post-Sales side then the customer is not going to be successful because what was described in the Pre-Sale process might not get delivered in the Post-Sale process. That's not good for the customer or for you because, ultimately, you're not going to retain them. "
– Jon Benson, VP, Worldwide Solutions Engineering, HashiCorp
Powering Up An End-To-End Customer Value Lifecycle
In the world of SaaS, the move from a perpetual to a subscription model has changed the game. No longer are businesses doling out unlimited licenses; we're now in the consumption economy and the way we sell, interact and partner with customers is changing drastically.

With the advancement of Customer Success as a key revenue driver, unifying your Pre-Sales and Post-Sales functions around a holistic customer lifecycle is now mission critical. Your Sales and Customer Success functions can no longer exist as two independent organizations; they must act as one cohesive team with integrated processes that deliver value from the first prospective conversation all the way through the delivery, renewal and expansion motions. Achieving this integration requires a new approach to building customer relationships that centers on a iron-clad partnership between Pre-Sales and Post-Sales functions. To strategically bring these teams together, you need a solid game plan that delivers, measures and verifies value throughout the customer journey.
On This Episode, You'll Learn:
The criticality of uniting your Sales and Customer Success functions to survive and thrive in the subscription economy
The evolution of the Pre- and Post-Sales organizations and how you can unify them to create a 360 customer lifecycle
The technological solutions that can support and facilitate this new integrated vision of the customer lifecycle
On This Episode, You'll Hear From: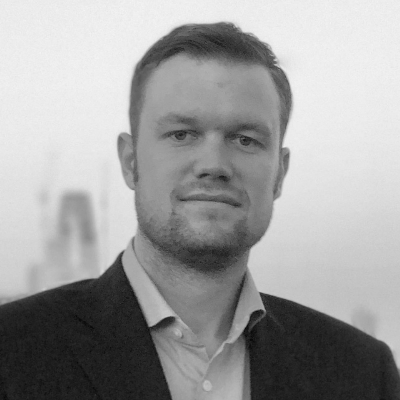 Jon Benson, VP, Worldwide Solutions Engineering

Jon Benson is the VP of Worldwide Solutions Engineering at HashiCorp and has recently served as the Interim VP of Customer Success. Over the past 6.5 years, he has enabled customers of all sizes to automate their applications & infrastructure in a multi-cloud world. He has a passion for bridging the gap between technology and the business through simple value-driven solutions.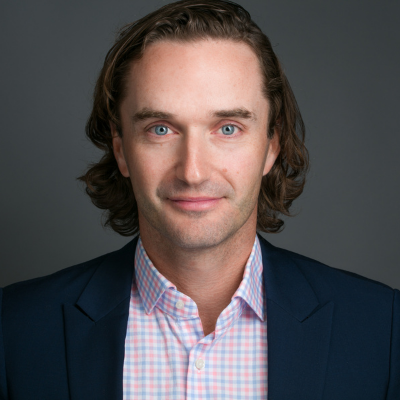 Ross Fulton, Founder & CEO

Prior to founding Valuize, Ross spent over 16 years growing software companies and their partners in go-to-market strategy, sales engineering and customer success leadership roles on both sides of the Atlantic. An Englishman by birth but not by nature…he'll take an espresso over tea every time!