back to all resources
Podcasts
The Evolution Of Customer Success And Top Trends That Are Shaping The Future
Episode 07
The last two years have accelerated the evolution of Customer Success. On this episode, Nick Mehta examines the state of Customer Success today and offers his expert insight into the trends that CS leaders should seize to grow and prosper.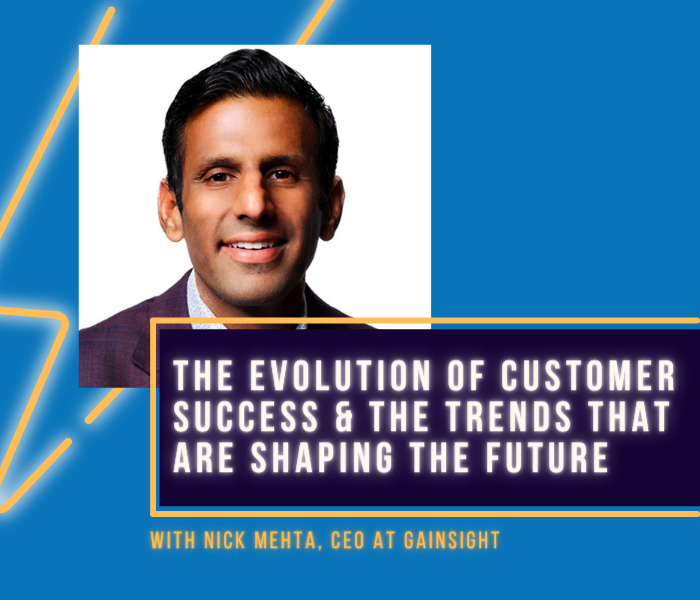 "
There's this badass energy in Customer Success right now – people have confidence and they have swagger! It's no longer about proving that Customer Success matters, now it's about delivering results. "
– Nick Mehta, CEO, Gainsight
Customer Success Is Here To Stay
In the last few years, Customer Success (CS) has secured its spot at the executive table, joining other legacy organizations in driving the company's vision and direction forward. What was once seen as a cost center and customer service extension has now solidified itself as a revenue-generating powerhouse. Customer Success leaders no longer need to prove that they matter; today, they must focus their efforts on directing critical business objectives that accelerate Net Dollar Retention.

How are today's most successful leaders delivering on the C-Suite's lofty expectations and ensuring the continual growth of Customer Success? The answer lies in the biggest trend in Customer Success right now: Customer Success Operations.

To effectively drive scale and showcase the impact of your initiatives, you need a solid set of processes and a robust dataset – all of which is virtually impossible without a dedicated CS Operations team. While the possibilities for the future of Customer Success Operations are endless, there's a lot of foundational work that needs to be done before the industry can effectively and fully incorporate predictive analytics that generates greater customer value and higher retention and expansion. Stepping up to create iron-clad alignment around customer value through CS Operations will be your secret weapon to driving digital transformation and entering the next evolution of Customer Success.
In This Episode, You'll Learn:
The importance of NDR in Customer Success and how leaders can impact this crucial metric and showcase their contributions to the organization
The business imperative for investing in CS Operations and how to apply a strategic approach to CS Operations based on your business model
The trends driving Customer Success and digital transformation and the exciting possibilities of advanced and predictive analytics in CS
In This Episode, You'll Hear From: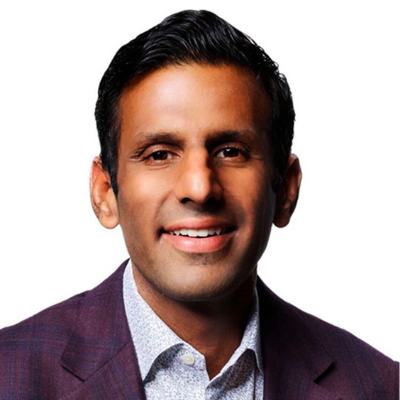 Nick Mehta, CEO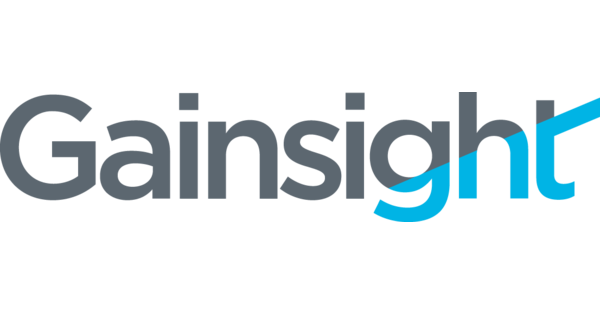 Nick Mehta is the CEO of Gainsight, The Customer Success Company—a five time Forbes Cloud 100 recipient. He works with a team of 800 people who together have created the Customer Success category that's currently taking over the SaaS business model worldwide. Nick has been named one of the Top SaaS CEOs by the Software Report three years in a row, one of the Top CEOs of 2018 by Comparably, and was named an Entrepreneur Of The Year 2020 Northern California Award winner. He is a member of the Board of Directors at F5 and has also co-authored two books on the Customer Success field; Customer Success: How Innovative Companies Are Reducing Churn and Growing Recurring Revenue, and The Customer Success Economy: Why Every Aspect of Your Business Model Needs A Paradigm Shift. He is passionate about family, football, philosophy, physics, fashion, feminism, and SaaS Customer Success. People told him it's impossible to combine all of those interests, but Nick has made it his life's mission to try.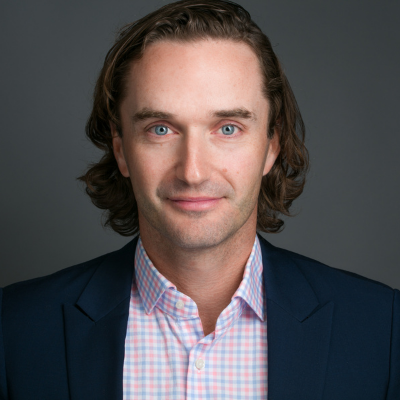 Ross Fulton, Founder & CEO

Prior to founding Valuize, Ross spent over 16 years growing software companies and their partners in go-to-market strategy, sales engineering and customer success leadership roles on both sides of the Atlantic. An Englishman by birth but not by nature…he'll take an espresso over tea every time!