back to all resources
Podcasts
The Future Of Customer Success In 2023 And Beyond
Season 2 Episode 9
What's in store for Customer Success in 2023? In this episode, Valuize's Chief Client Officer, Emily Ryan, and Industry Principal, Anthony D'Auria, share their biggest takeaways and key learnings from 2022 and the major trends shaping the future of Customer Success.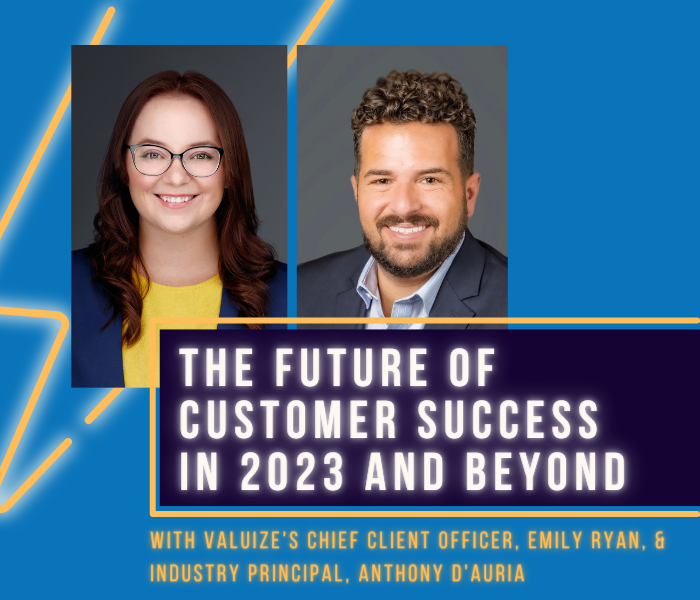 The Customer Success Trends Shaping The Domain In 2023 & Beyond
While 2022 was the year that Customer Success secured its spot in the boardroom, what will 2023 bring?
Driving best-in-class yet efficient Net Dollar Retention Is proving more challenging for every recurring revenue enterprise. A tumultuous economic climate, organizational silos and heightened expectations from both customers and leaders mean that Customer Success is under unprecedented pressure to perform. How did 2022 shape where the industry is today and what should you plan for in 2023?
On This Episode, You'll Learn:
The state of the domain in 2022 as well as key Customer Success trends, takeaways and learnings from the past year
How Customer Success technology and the concept of shared value must evolve to meet the expectations of CS today
The Customer Success trends driving the future of the domain and the exciting possibilities of advanced and predictive analytics and digital transformation
"Many companies are coming to the conclusion that they need to have some kind of recurring revenue, even if it's not their full book of business, and experiencing a light-bulb moment that this is a sea change within their organization – it's a financial, technological and resource change. And, crucially, there is acknowledgement that this is a value-driving business model and in order to fully capture the value behind this business model, you must invest in its health."
– Emily Ryan, Chief Client Officer, Valuize
On This Episode, You'll Hear From:
Emily Ryan, Chief Client Officer

With nearly 15 years' experience coordinating teams across Sales, Post-Sales and Product/Delivery to ensure successful customer interactions, Emily views enterprise business through a unique and collaborative lens. Her unique expertise applying Customer Success Strategy to effectively establish, analyze and scale great customer-centric teams means her impact is not only to corporate revenue and retention, but to the health and productivity of the teams she empowers.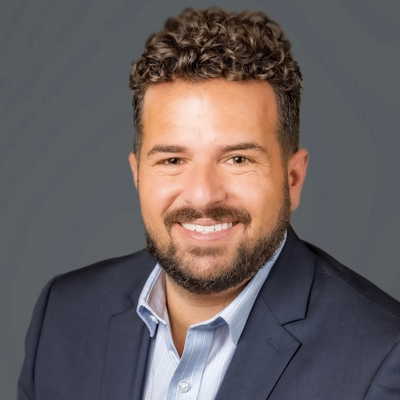 Anthony D'Auria, Industry Principal

With over 12 years of experience in customer success, operations, leadership and process development at companies like BlackBerry and Oracle, Tony is responsible for helping companies define, build and deploy customer success strategies across their organization. Passionate about Customer Success, Tony is focused on delivering scalable outcomes that drive business growth through collaborative problem solving.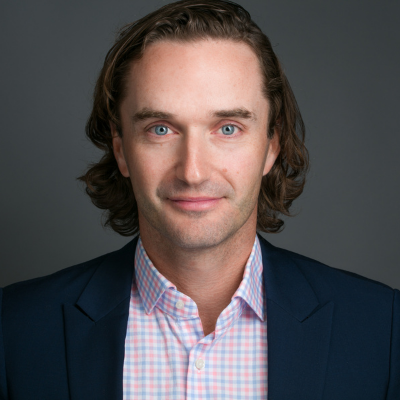 Ross Fulton, Founder & CEO

Prior to founding Valuize, Ross spent over 16 years growing software companies and their partners in go-to-market strategy, sales engineering and customer success leadership roles on both sides of the Atlantic. An Englishman by birth but not by nature…he'll take an espresso over tea every time!