back to all resources
Podcasts
Supercharging NDR with Customer Success Qualified Leads
Season 2 Episode 14
Are you fully leveraging the power of Customer Success Qualified Leads? In this episode, Samrat Tandon, Global VP Customer Success at Siemens, shares the incredible value of investing in Customer Success Qualified Leads and how you can create the workflows, incentives and rules of engagement necessary to making this program a success.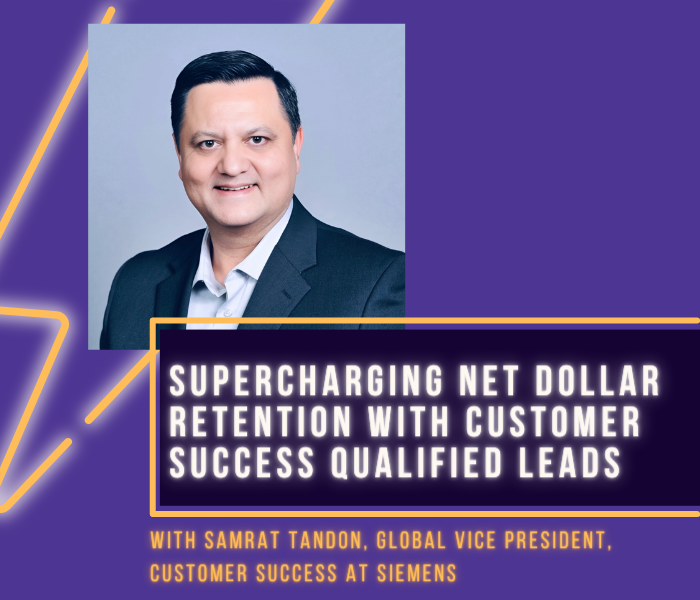 Accelerate Your NDR Engine With Customer Success Qualified Leads
Driving Net Dollar Retention is an enterprise-wide strategy and the secret weapon in driving revenue expansion from customers is your Customer Success organization. Specifically, their ability to generate Customer Success Qualified Leads (CSQLs).
When operationalized effectively, Customer Success Qualified Leads drive significantly higher conversion rate, deal velocity and contract value when compared to net-new marketing/sales qualified leads. Customer Success Managers (CSMs) hold a wealth of knowledge about your customer's pains, goals, and overall business needs and act as a true partner, advocate and trusted advisor. This unique relationship and level of insight allows them to identify expansion opportunities and select the right product or service that will help your customers meet their goals and your business expand revenue. But, tying Customer Success to your company's strategic growth and revenue can be tricky to maneuver. It requires clear processes, tailored training, clear incentivization structures and a steadfast commitment to delivering optimal customer value.
On This Episode, You'll Learn:
The benefits and impact of integrating a CSQL motion into the overall NDR motion
The rules of engagement, workflows and incentives that you must put in place to make this integration and collaboration between Sales and Customer Success a success
Tips and best practices for leaders looking to launch and implement a new CSQL motion or improve their existing CSQL program
On This Episode, You'll Hear From: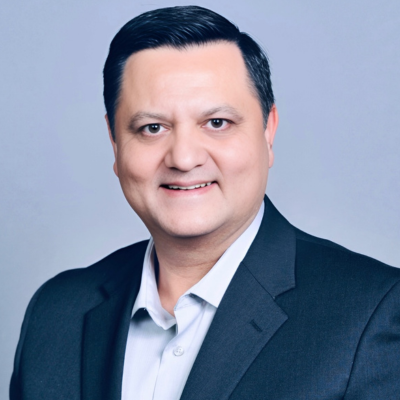 Samrat Tandon, Global Vice President, Customer Success

Samrat is an award winning and motivated leader with a passion for customer success, driving strategic initiatives and tactical efficiencies. Samrat has earned a reputation for achieving high customer retention, adoption, renewal and expansion. He has a proven track record of delivering business results across the globe as a customer success leader at Vertex, Citrix, Comverse and now as Global VP, Customer Success at Siemens.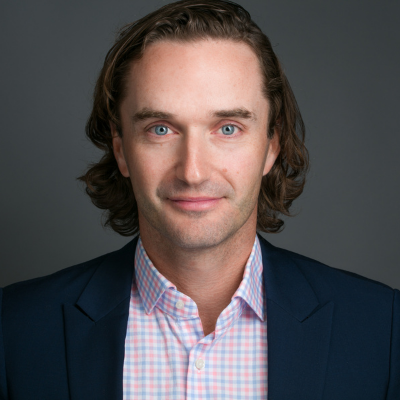 Ross Fulton, Founder & CEO

Prior to founding Valuize, Ross spent over 16 years growing software companies and their partners in go-to-market strategy, sales engineering and customer success leadership roles on both sides of the Atlantic. An Englishman by birth but not by nature…he'll take an espresso over tea every time!