back to all resources
Podcasts
Build a Value-based Customer Engagement Model
Season 2 Episode 15
How can you create a customer engagement model that drives optimal revenue efficiency and customer value? In this episode, Jeetu Mahtani, EVP, Customer Success at HubSpot, shares HubSpot's journey to building a value-focused customer engagement model and how you can do the same in your organization by leveraging the right team, technology and data.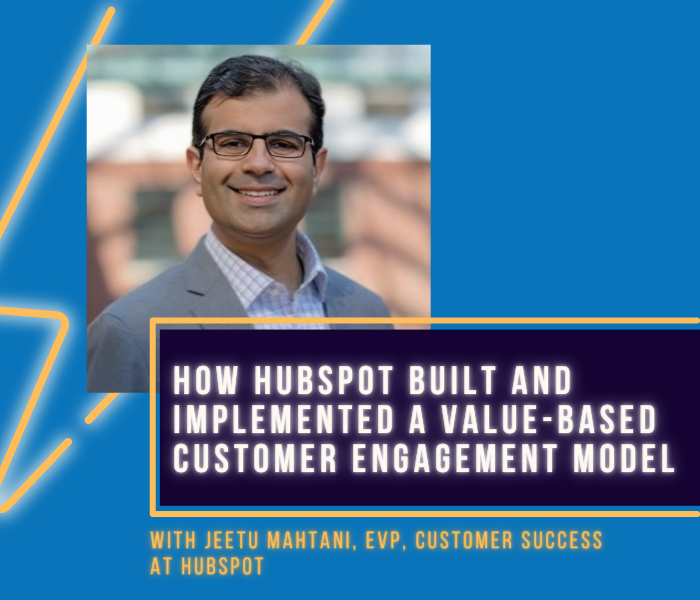 Create & Expand Value With Meaningful Customer Engagement
Recurring revenue leaders realize that shifting from a reactive legacy engagement model to a predictive and prescriptive approach is the key to driving unparalleled customer value realization.
This is exactly what HubSpot did.
HubSpot began their journey with a simple premise; solve for the customer. This equation permeated the entire business and formed the foundation of every business decision. They expanded this mandate to their cross-functional teams, uniting three teams under Revenue Operations to create a powerhouse strategy and operations function. The result? Higher retention and renewal rates as well as higher gross and net revenue retention driven by customer success.
On This Episode, You'll Learn:
The catalyst for HubSpot's engagement transformation and the metrics that drove the business case for change
How HubSpot structured their team and organization to ensure the successful implementation of their new customer engagement model
The systems and processes that HubSpot used to drive predictive, proactive and action-driven engagement
How HubSpot is leveraging AI and cutting-edge technology to drive efficiency and cutting-edge customer engagement
On This Episode, You'll Hear From: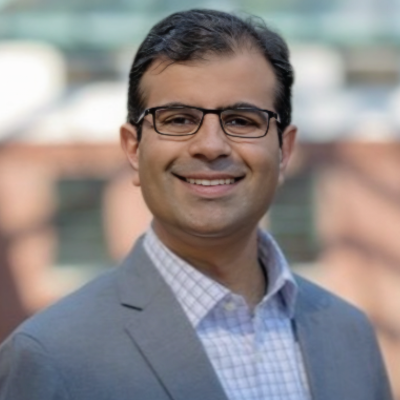 Jeetu Mahtani, EVP, Customer Success

Jeetu Mahtani is the Executive Vice President of Customer Success at HubSpot, where he is responsible for the vision and execution of customer service and support of HubSpot's global customer base. Prior to his role as EVP, Jeetu served as HubSpot's Senior Vice President of Sales and Managing Director of International Operations driving HubSpot's growth around the world. Jeetu founded the search marketing and lead generation practice at a marketing agency in the Boston area and grew the business to one of the fastest-growing marketing agencies in the region. As a former consultant in the SAP CRM space, Jeetu lived and worked in several countries including the US, Ireland, France, Hong Kong and India.
Jeetu can be found enjoying local cuisines and exploring garden and nature reserves. He holds an MS in Operations and Information Technology from Worcester Polytechnic Institute.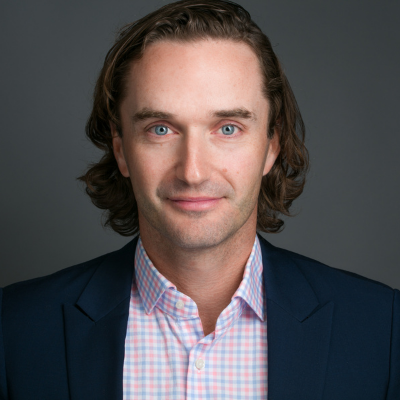 Ross Fulton, Founder & CEO

Prior to founding Valuize, Ross spent over 16 years growing software companies and their partners in go-to-market strategy, sales engineering and customer success leadership roles on both sides of the Atlantic. An Englishman by birth but not by nature…he'll take an espresso over tea every time!