back to all resources
Podcasts
Driving Profitability With A Strategic Customer Success Operations Leader
Season 2 Episode 1
What does it take to succeed as a Customer Success Operations leader? In this episode, Emily Ryan shares her expertise about the critical role of Customer Success Operations to drive best-in-class Net Dollar Retention and how CS Operations leaders can prosper and flourish in this role.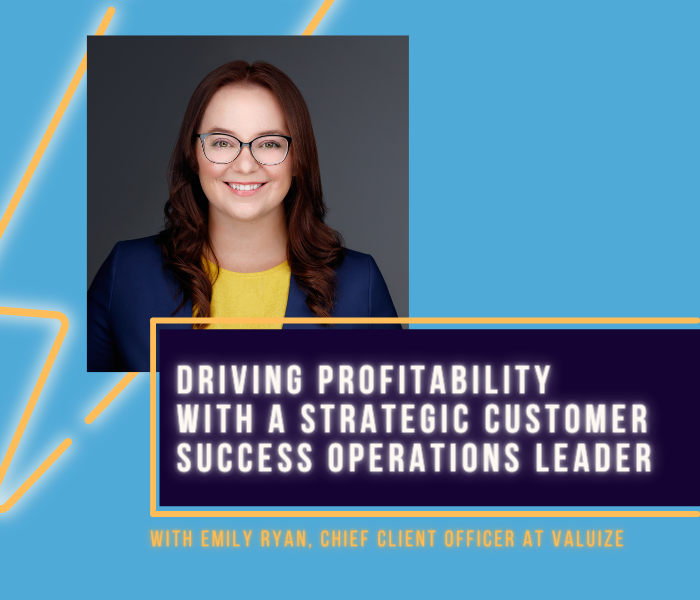 Maximize Profitability Through Customer Success Operations
In all leading B2B technology enterprises, you'll be hard-pressed to find a high-velocity Sales, Marketing, or Product team without a designated Operations function. As Customer Success continues to evolve and grow as a domain, the need for a powerful CS Operations function, helmed by an equally strong leader, is critical. While your Customer Success strategy will define your direction, a strong Customer Success Operations leader will ensure you reach your direction efficiently and profitably.
Despite its criticality, the Customer Success Operations role is often misunderstood and underestimated. A strong and technically-savvy CS Operations leader will improve the efficiency, effectiveness and profitability of your Customer Success team by providing tactical and strategic cross-functional support that helps your entire organization thrive. To achieve this, all CS Operations leaders need a critical set of skills and competencies that help them navigate the ever-changing world of Customer Success, optimize efficiency across the organization to drive profitability and work cross-functionally to obtain buy-in from the top-down.
On This Episode, You'll Learn:
The specific skills and competencies that all current and aspiring Customer Success Operations leaders need to develop as key areas of expertise
How CS Operations leaders can best collaborate with their counterparts in Sales, IT, Revenue and Marketing Operations to ensure the ongoing success of the CS Operations function
The trends in CS Operations that leaders can leverage to lead the pack, propel their career and advance their organization
"Customer Success leaders, and by extension CEOs and CROs, are starting to notice that the difference between the massively successful businesses and the businesses that are just doing okay comes down to their Customer Success Operations. Your Operations team is make-or-break for your margins as the key driver of how efficiently and effectively your organization delivers value to customers. Your profitability lies directly with that team."
– Emily Ryan, Chief Client Officer, Valuize
On This Episode, You'll Hear From:
Emily Ryan, Chief Client Officer

With nearly 15 years' experience coordinating teams across Sales, Post-Sales and Product/Delivery to ensure successful customer interactions, Emily views enterprise business through a unique and collaborative lens. Her unique expertise applying Customer Success Strategy to effectively establish, analyze and scale great customer-centric teams means her impact is not only to corporate revenue and retention, but to the health and productivity of the teams she empowers.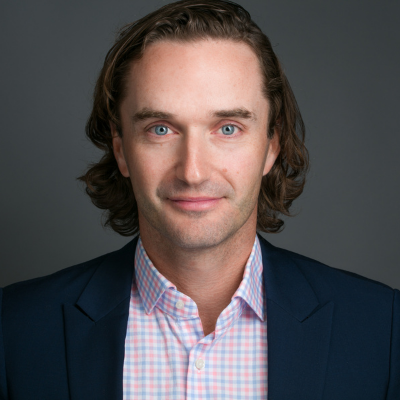 Ross Fulton, Founder & CEO

Prior to founding Valuize, Ross spent over 16 years growing software companies and their partners in go-to-market strategy, sales engineering and customer success leadership roles on both sides of the Atlantic. An Englishman by birth but not by nature…he'll take an espresso over tea every time!
Subscribe To The Customer ValueCast Newsletter