back to all resources
Webinar
Evolving Customer Success Into ValueXperience
On Demand Webinar
Introducing ValueXperience — a new strategic framework that's revolutionizing Customer Success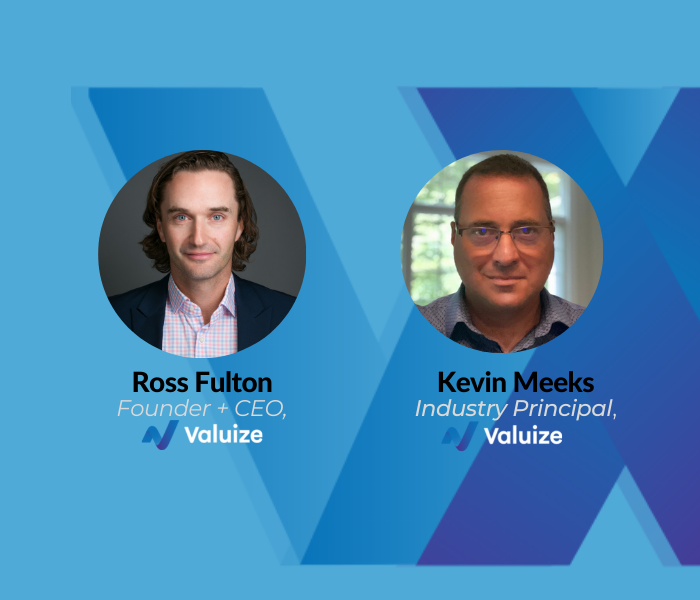 The Evolution Of Customer Success Is Here! Are You Ready?
Today's standard for Customer Success has burdened leaders with unaligned accountabilities, a siloed customer ecosystem and the inability to effectively collaborate with customers on desired value and outcomes. We can't afford to accept this as the status quo. We need an industry-defined standard that empowers enterprise organizations to evolve their approach to Customer Success. Introducing ValueXperience, the new Customer Success framework that's uniting companies and customers together through shared value realization to drive industry-leading NDR performance.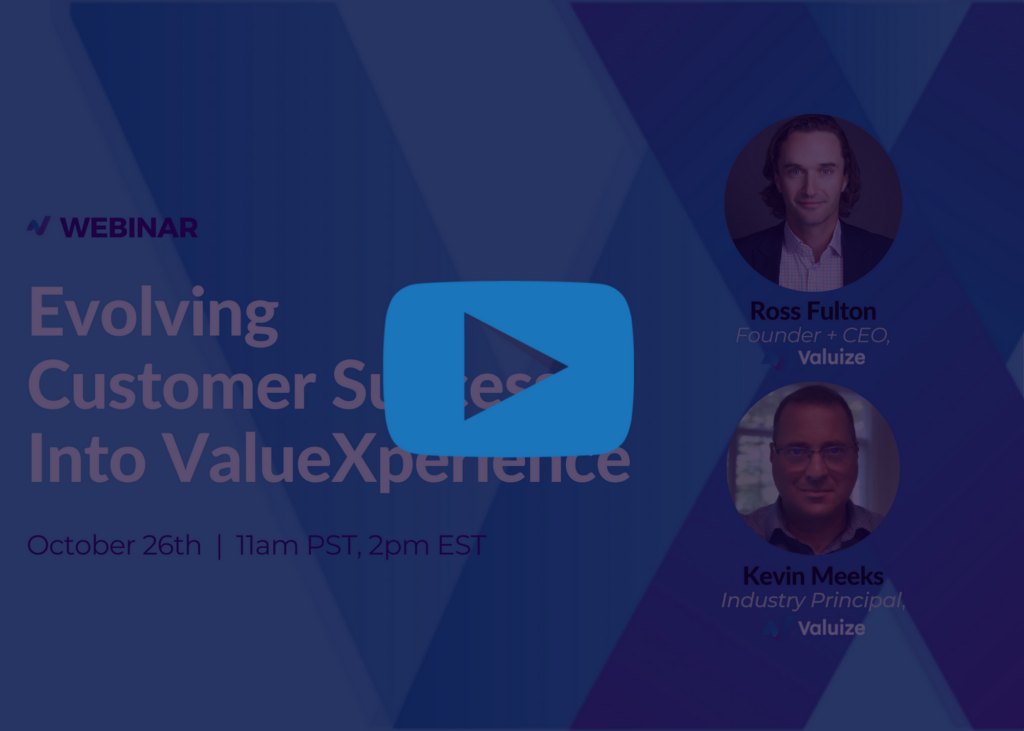 On this webinar, you will learn to…
Unite your company and customers through shared value realization

Connect your customer lifecycle and company ecosystem together through a collaborative and engaging experience

Operationalize a prescriptive and guided adoption journey through this new Customer Success framework that is data-driven, digital-focused and product-powered
Straight From The Value Architects
On this webinar, learn from two champions of customer value – Ross Fulton, Founder & CEO of Valuize, and Kevin Meeks, Valuize's Industry Principal. Together, they share their expertise on how you can leverage the 7 key disciplines of ValueXperience to unite your customers and company around shared value realization to achieve market-leading Net Dollar Retention growth.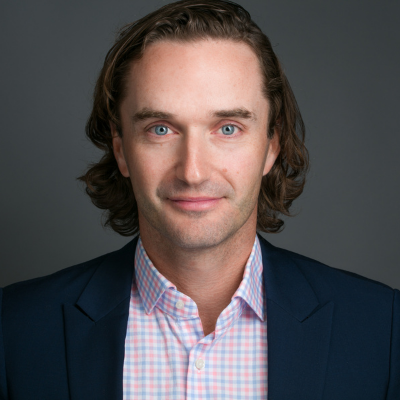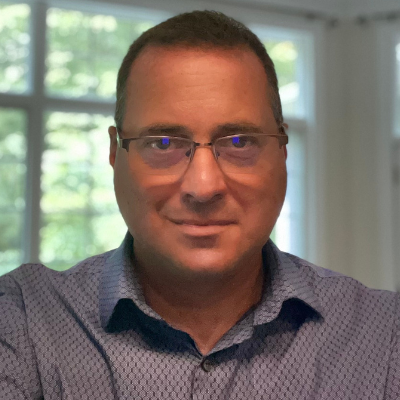 Ross Fulton, Founder & CEO

Prior to founding Valuize, Ross spent over 16 years growing software companies and their partners in go-to-market strategy, sales engineering and customer success leadership roles on both sides of the Atlantic. An Englishman by birth but not by nature…he'll take an espresso over tea every time!
Kevin Meeks, Industry principal

As former Chief Customer Officer at Apptio and current Industry Principal at Valuize, Kevin is passionate about delivering cutting-edge solutions to industry-leading technology companies seeking to maximize success as recurring revenue businesses and scale growth. With his extensive years of leadership experience, Kevin is an expert in building and growing enterprise Pre-sales and Customer Success organizations in the B2B technology industry.