back to all resources
Webinar
Create Prescriptive Success Plans That Unite Your Customer-Facing Teams
On-Demand Webinar
A clearly-defined, cross-functional success plan is the key to driving maximum customer retention, expansion and advocacy.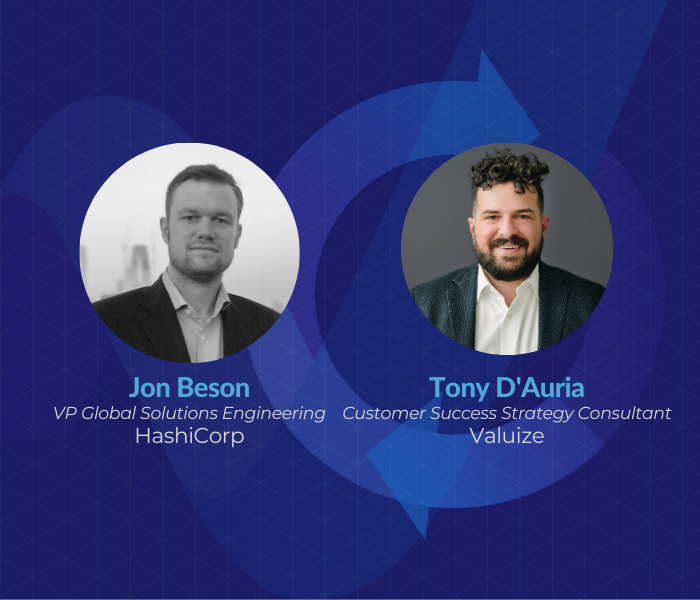 Align Your Organization Around A Scalable Path To Success
Customer success leaders at the top of their game understand that a cross-functional approach to CS enables predictability and scalability. However, many organizations lack the internal alignment to drive a unified customer outcome strategy and end up defining customer value and its supporting success plans within a silo.
On this webinar, Jon Benson, VP of Global Solutions Engineering at HashiCorp and recent Interim VP of Global Customer Success, and Tony D'Auria, CS Strategy Consultant at Valuize, discuss how to create customer success plans that align your organization to an outcomes-based approach and deliver measurable value throughout the entire customer lifecycle.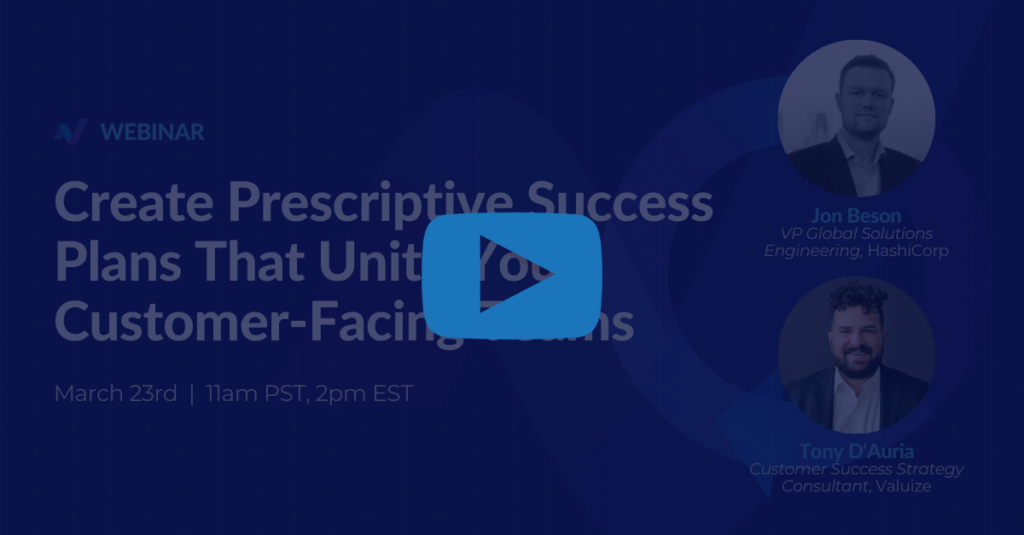 Watch this webinar for 3 high-impact actions for an outcomes-based approach to success:
Define your customer outcomes with cross-functional department leaders
Build a framework for operationalizing and measuring customer outcomes
Implement a success plan that begins at acquisition to drive customer retention, expansion and advocacy