back to all resources
Webinar
Driving Efficiency With A Cutting-Edge Customer Success Organization
On Demand Webinar
Champion growth and expansion during economic uncertainty by building an Agile customer success strategy and roadmap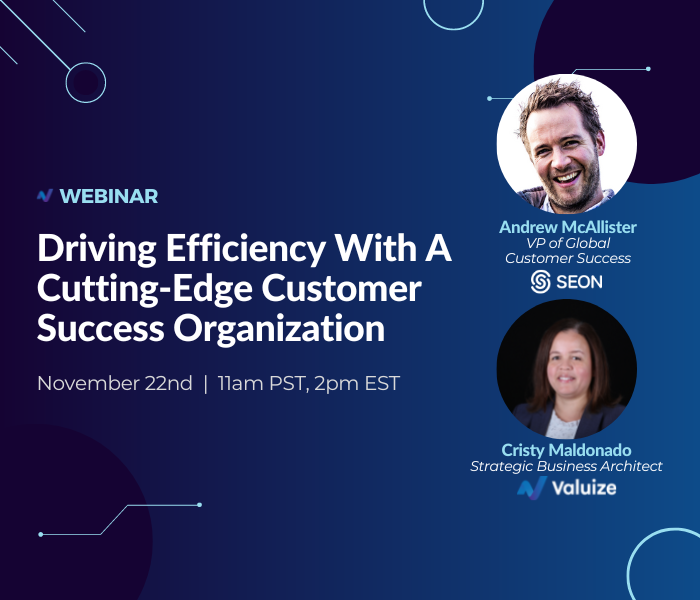 Drive Efficient Growth Through Customer Success
Driving efficient growth, profitability and scale with maximum efficiency is top of mind for all technology enterprises today. However, driving sustainable growth isn't about doing more with less, it's about having the right resources, tools, and expertise and allocating them in a way that maximizes efficiency. From optimizing your use of digital customer adoption competencies to redefining and reallocating legacy roles and enabling effective cross-functional collaboration and alignment, leaders have the opportunity to drive efficiency with fewer resources and investment while inspiring and retaining top talent.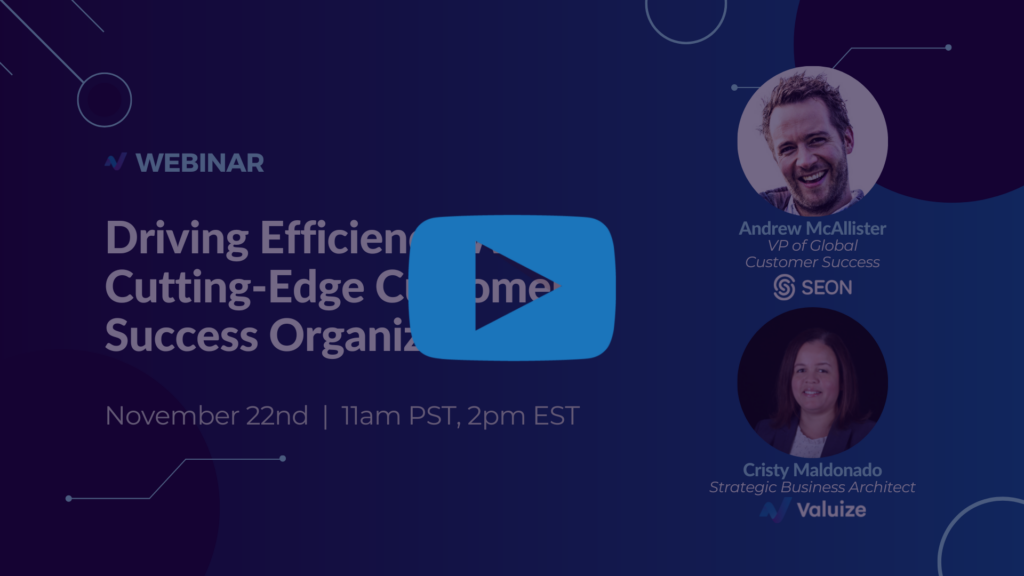 On this webinar, you will learn how to…
Boost the efficiency of your Customer Success team by employing digital strategies to enable effective customer engagements and leveraging and repurposing existing resources and expertise within your organization

Unify your Customer Success team with your entire customer ecosystem, including Marketing, Sales, Product and partners, to drive sustainable customer retention and expansion

Empower your team to own revenue accountability and mobilize them to drive efficient growth
Lead, inspire and retain your team during a tumultuous hiring climate
Watch Webinar Now
Hear From Two Seasoned Customer Success Leaders
On this webinar, learn from seasoned customer success leaders – Andrew McAllister, Vice President of Global Customer Success at Seon Fraud Fighters, and Cristy Maldonado, Strategic Business Architect at Valuize. Together, they'll share their expertise on how you can lead, manage and develop a powerful Customer Success team that delivers value for your customers and enables efficiencies for your business.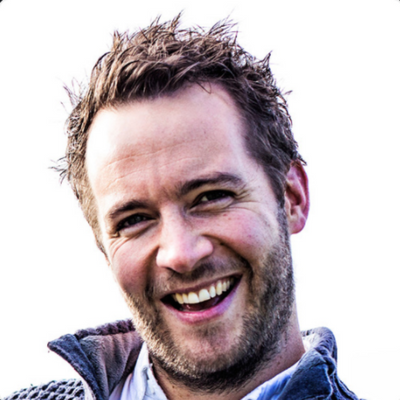 After years in the UK Armed Forces jumping out of perfectly serviceable helicopters and leading teams across the globe, Andrew moved to Splunk and was promoted to Director of Customer Success. He has recently joined Seon, one of Europe's fastest growing startups, as their Global Vice President. He believes people are a company's greatest asset.

Cristy has over 12 years of experience spanning Customer Success, Customer Success Operations, Professional Services, and Enablement. She has operated as a Customer Success Manager in the marketing technology industry, led and managed a team of global Customer Success Managers, and operationalized the customer lifecycle using data and technology. She enjoys process and strategy ideation, and she becomes incredibly excited at the sight of process maps.