back to all resources
Webinar
How To Build & Scale A Powerful Digital Customer Success Program
On Demand Webinar
Build a high-impact Digital Customer Success program that sustains growth and accelerates scale.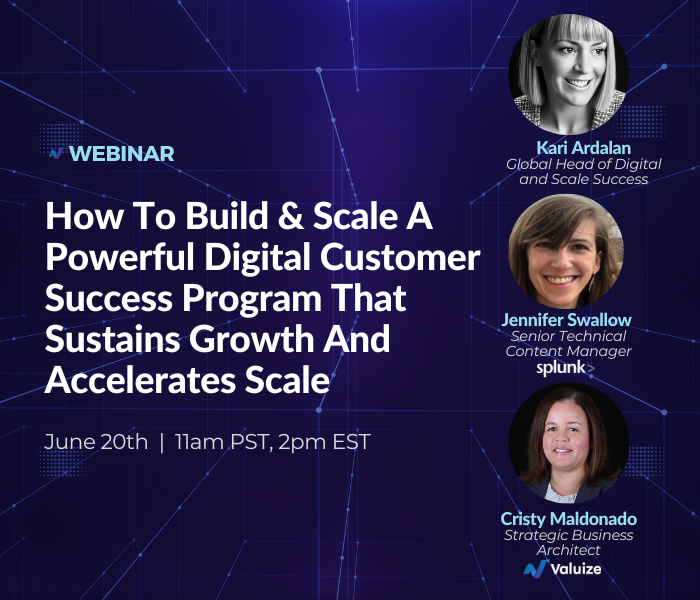 Leverage The Power Of Digital Customer Success
As your organization grows, the need for a robust Digital Customer Success strategy becomes more urgent and the challenges of scaling that digital model become more complex. But, with a strategic blend of people, technology and processes for your Digital Customer Success program, you can create operational efficiencies that elevate your customer experience and empower your teams to focus on revenue-driving retention activities.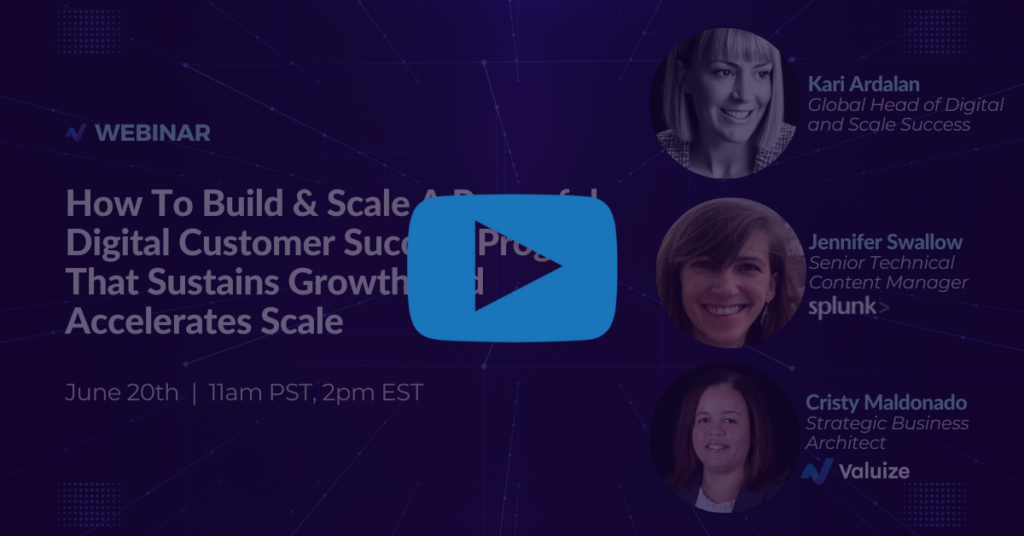 On this webinar, you will learn…
How Kari and Jennifer built and scaled a successful Digital Customer Success program in their organizations and the learnings and best practices you can leverage from their experience
The team, tools and resources you need to get your Digital CS program off the ground and expand its scope and impact
How to identify and avoid blind spots in your Digital Customer Success strategy
Watch Webinar Now
Hear From A Trio Of Digital Experts
On this webinar, learn from a powerful trio: Kari Ardalan, Global Head of Digital and Scale Success, Jennifer Swallow, Senior Technical Content Manager at Splunk, and Cristy Maldonado, Strategic Business Architect at Valuize. Together, they'll share their experience building and scaling a powerful Digital Customer Success strategy and how you can leverage your team, tools and processes to build a Digital CS program that sustains growth and accelerates scale.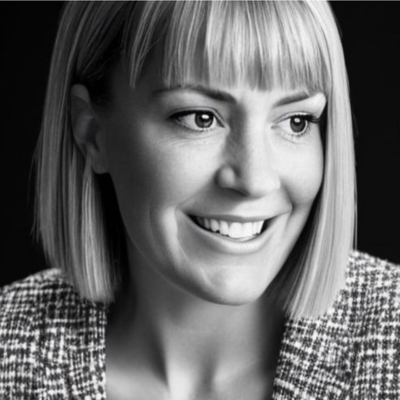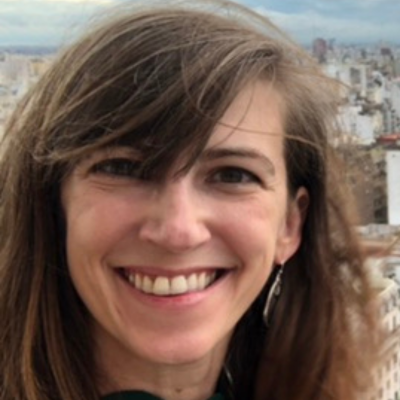 Kari Ardalan, Global Head of Digital and Scale Success
Kari Ardalan is the Head of Digital Success for Qualtrics. Kari has several years of experience in Customer Success and a diversified background across industries, market segments, and service levels. Most recently Kari's world revolves around both scaling and digitizing success across the entire post sales journey. Over her career Kari has worked at the likes of SAP, Box, Zendesk, Workday, and now Qualtrics working to scale, curate digital engagements, and enable self-service motions.
Jennifer Swallow, Senior Technical Content Manager

Jennifer Swallow is a simplified language expert with a passion for concision and clarity. Her twenty-year career spans a variety of industries, including standardized testing, medical devices, and cybersecurity. Jennifer has held many different roles related to knowledge creation, management, and sharing, but she is happiest when editing. In her free time, she loves to run ultramarathons, summit the Andes, and pet all the dogs she meets.

Cristy has over 12 years of experience spanning Customer Success, Customer Success Operations, Professional Services, and Enablement. She has operated as a Customer Success Manager in the marketing technology industry, led and managed a team of global Customer Success Managers, and operationalized the customer lifecycle using data and technology. She enjoys process and strategy ideation, and she becomes incredibly excited at the sight of process maps.