back to all resources
Podcasts
Creating Customer Value Through Shared Accountability
Episode 06
The economic lifeblood of shared value realization is shared accountability. On this episode, Scott McCorkle dives deep into how B2B leaders can successfully facilitate shared accountability between vendor and customer through technology to achieve optimal value realization.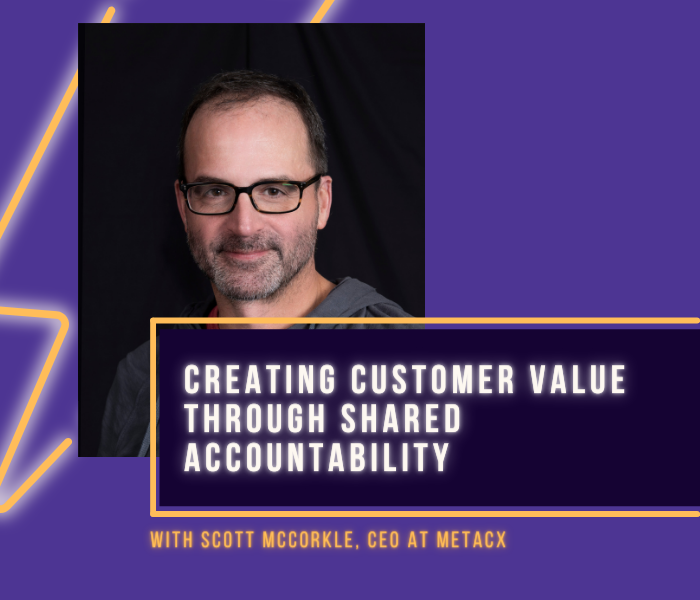 "
Value is more than just a proposition or statement; value is a thing that can be defined and measured as the steel thread that connects suppliers and buyers."
– Scott McCorkle, CEO, MetaCX
The Ecosystem Of Shared Value
In the world of B2B, leaders frequently talk about value, especially when it comes to delivering and creating customer value. But, a new conversation is emerging ━ how can we work with our customers to define, create and measure value together?

The economic lifeblood of shared value realization is shared accountability. Put simply, there's no escaping shared responsibility for value, because the vendor-customer relationship is a shared and interdependent engagement. In order for your company to successfully align on the expectations of value creation and delivery for customers, you need a clear strategy and enterprise-grade technology that can operationalize shared accountability and collaboration.
While value, collaboration and shared accountability aren't new concepts, the way we're talking about them now, and their place at the centre of the relationship between a vendor and customer, is revolutionary. Customer Success is at an inflection point and the subscription economy is going to give way to a performance economy where the nature of how companies collaborate on value will change in a really profound way.
In This Episode, You'll Learn:
The key differences between value and value proposition and how to put value at the heart of your customer lifecycle
The concept of shared accountability and how to involve your customers when delivering, measuring and creating customer value
How to leverage technology to translate shared accountability into tangible and measurable outcomes
In This Episode, You'll Hear From: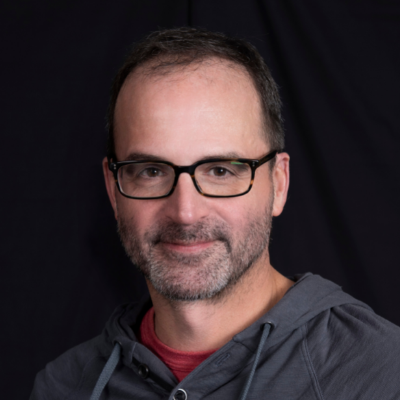 Scott McCorkle, CEO

Scott McCorkle is CEO of MetaCX, the pioneer in a new outcomes-based approach for managing the customer lifecycle by transforming how suppliers and buyers collaborate and win together. Previously, Scott was CEO of Salesforce Marketing Cloud and President of ExactTarget. Scott has spent his entire career building and commercializing enterprise software which, in aggregate, has generated billions of dollars in revenue. Scott holds a bachelor's degree in computer science from Ball State University and an MBA from Indiana University Kelley School of Business.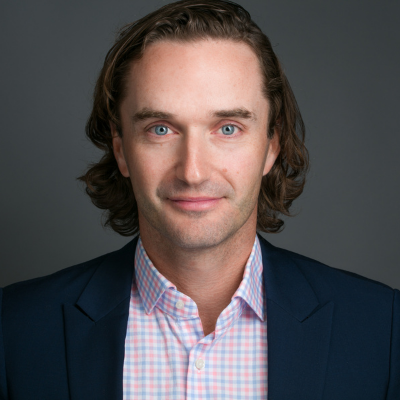 Ross Fulton, Founder & CEO

Prior to founding Valuize, Ross spent over 16 years growing software companies and their partners in go-to-market strategy, sales engineering and customer success leadership roles on both sides of the Atlantic. An Englishman by birth but not by nature…he'll take an espresso over tea every time!