back to all resources
Press Releases
Welcoming Scott Landry to Valuize
April 6th, 2021
Valuize is pleased to announce that customer success visionary and leader, Scott Landry, has joined the Valuize leadership team as President.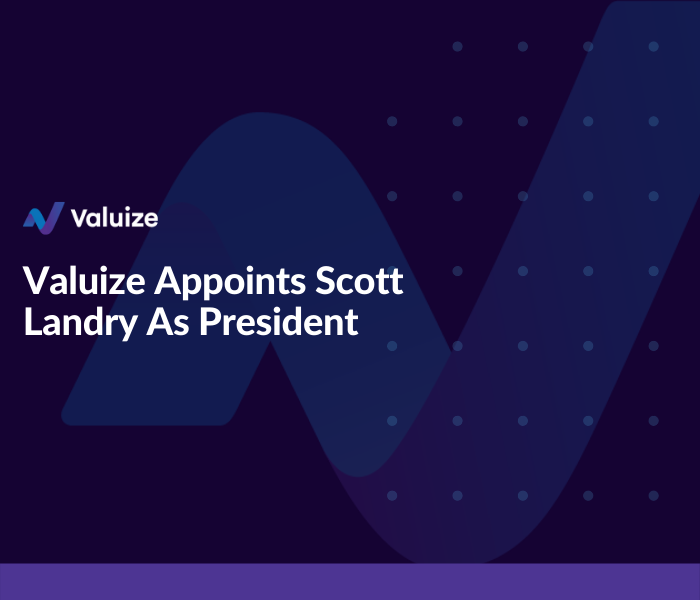 Welcoming Scott Landry to Valuize
Valuize is pleased to announce that customer success visionary and leader, Scott Landry, has joined the leadership team as President.
Scott's extensive enterprise customer success leadership experience spans two decades leading global customer success teams and transformations in the B2B software industry. Scott joins Valuize following his multi-year tenure as SVP, Global Customer Success at Datto, the recently IPO'd cybersecurity and data backup provider/company. At Datto, Scott led the transformation of the Datto Success team to drive and scale adoption, retention and expansion and nurture the overall customer experience. Prior to Datto, Scott's previous roles include serving as Vice President, Customer Care at Greenhouse and Vice President, Global Customer Care at Akamai Technologies.
"We are excited and privileged to welcome Scott as our President," said Valuize CEO, Ross Fulton. "Scott brings a proven track record in leading the creation and scaling of market-leading customer success organizations, strategies and operations. This, combined with his deep knowledge and experience in scaling the impact and efficiency of professional services businesses, means Scott will be an incredible addition to the leadership team."
"I'm thrilled to be joining Valuize at this exciting stage of the company's growth. Valuize has done an incredible job to become the go-to customer success consulting partner for the leading tech companies globally,"said Landry. "I look forward to bringing my experience to Valuize's team, partners and clients as we redefine the future of customer success together."
About Valuize
Valuize is a leading customer success strategy and operations consulting partner to the fastest growing and largest B2B software companies on the globe. Championed by and for Customer Success professionals, the company leverages their team's unique blend of customer success leadership, strategy design, and operations expertise to maximize the value delivered to clients, companies, and communities. Valuize is trusted by industry-leading brands such as Splunk, VMware, HashiCorp, PointClickCare, and Wolters Kluwer.