back to all resources
Case Study
Datto Reimagines Customer Success With Valuize
To support and accelerate its rapid growth, Datto needed to build a strong and scalable Customer Success function. With Alana D'Angelica in the lead, Datto partnered with Valuize to strategize and action the implementation of its Customer Success strategy and operations in Gainsight.
In under 5 months, Datto achieved 100% user adoption of Gainsight and rolled out 50 standardized process playbooks.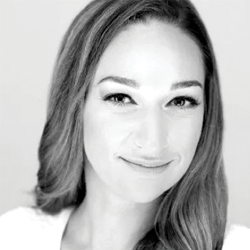 Alana D'Angelica
Head of Global Success Transformation & Operations, Datto
"I'm so impressed by every single person I interacted with at Valuize, from the team members all the way up to the executives. They're a solid team that delivers amazing client service."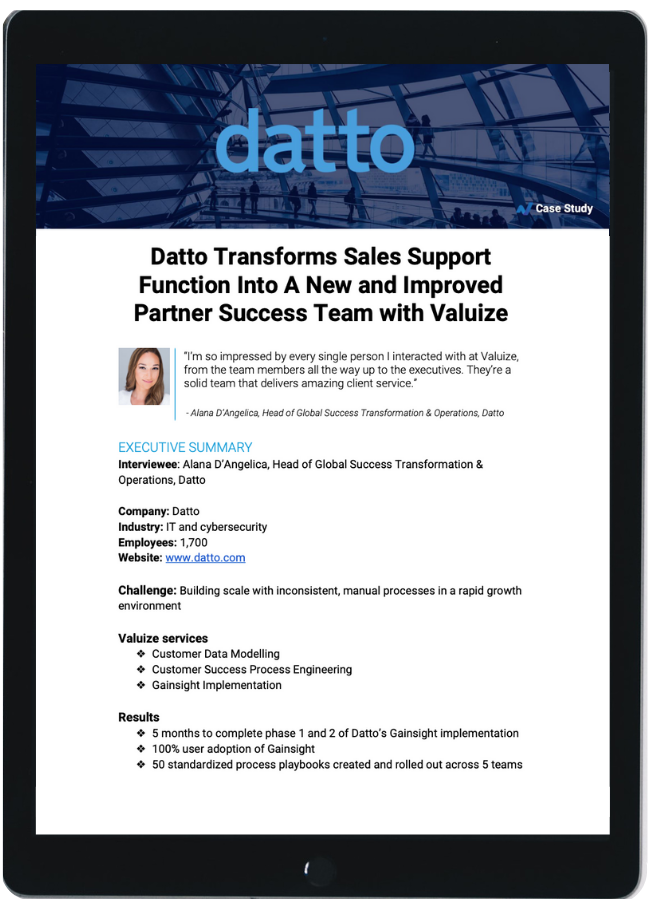 Download the case study to discover how Datto transformed its sales support into a scalable customer success function with Valuize.