back to all resources
Case Study
Datto Reimagines Customer Success With Valuize
When Datto and Autotask merged, automation was low for their Customer Success team while manual administrative work was high. Due to the doubling in size of the Customer Success team, inconsistent processes were also a challenge. To accelerate its rapid growth, Datto focused on building a unified Customer Success function, and chose Valuize to lead the implementation of its Customer Success team and strategy in Gainsight.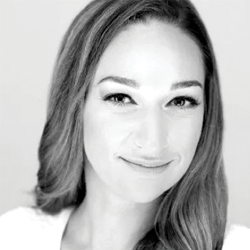 Alana D'Angelica
Head of Global Success Transformation & Operations, Datto
"I'm so impressed by every single person I interacted with at Valuize, from the team members all the way up to the executives. They're a solid team that delivers amazing client service."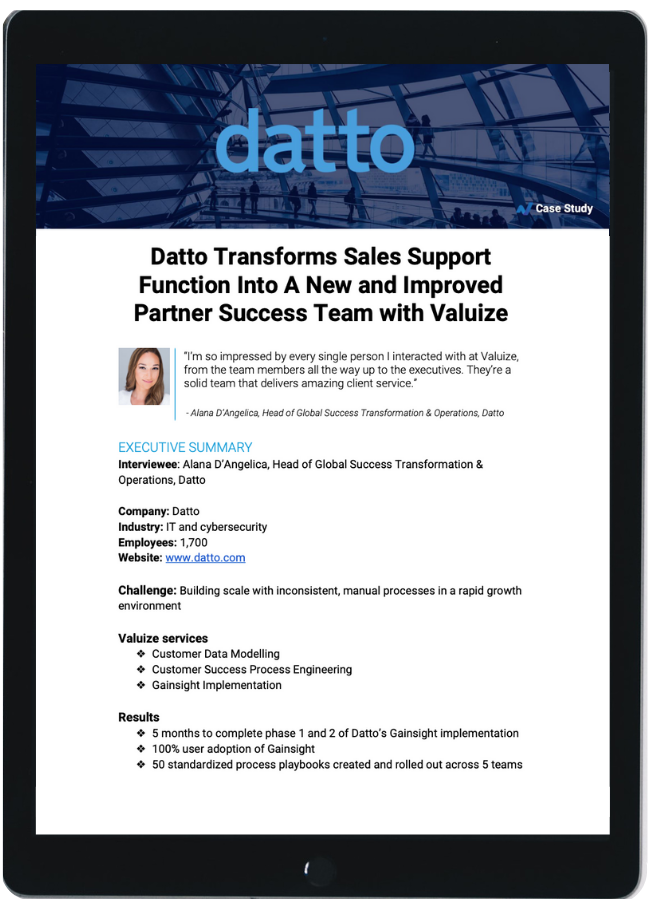 Read the full case study to discover how Datto reimagined a new path to Customer Success.