Transform Your Customer Lifecycle To Drive Best-In-Class NDR
Live Webinar – February 1st, 11am PT | 2pm ET
Maximize measurable value realization for your customers and your company through a powerful new framework designed to drive best-in-class Net Dollar Retention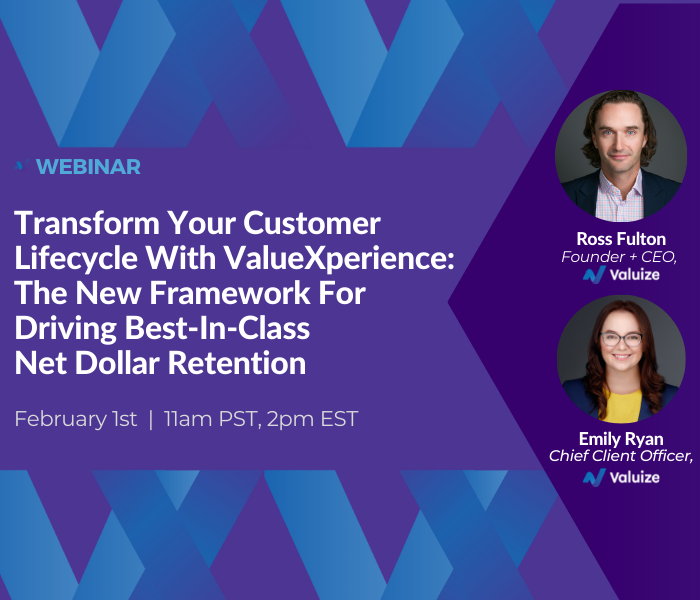 Is Your Customer Lifecycle Truly Enabling You To Maximize NDR?
While Net Dollar Retention is a mission-critical priority in most B2B organizations, the reality of measurable customer value realization is concerning. The absence of an interconnected, company-wide customer lifecycle puts the ability to drive best-in-class NDR at extreme risk. In order to achieve industry-leading NDR, a new standard for your SaaS customer lifecycle strategy is required. Enter ValuXperience; the proven framework for B2B technology companies seeking a connected and collaborative customer lifecycle that maximizes the creation of measurable value for customers.
On this special webinar session, hear from two customer lifecycle experts from Valuize: Ross Fulton, Founder + CEO, and Emily Ryan, Chief Client Officer. Together, they will dive deep into how you can leverage ValueXperience to seamlessly integrate your customer lifecycle to accelerate Net Dollar Retention.
Join us for this transformative 1-hour session to discover how you can leverage the ValueXperience framework to drive a complete customer lifecycle transformation that will help you drive best-in-class Net Dollar Retention.


Join Us 02/01 @ 11am PT (2pm ET)

On this webinar, you will learn:
6 key disciplines that your organization must master to build a customer lifecycle that drives value for your customers and company
An achievable, bite-sized approach to connect your customer lifecycle across your entire organizational ecosystem
A proven way to assess where your organization is today and where you need to start in order to successfully adopt ValueXperience in pursuit of best-in-class NDR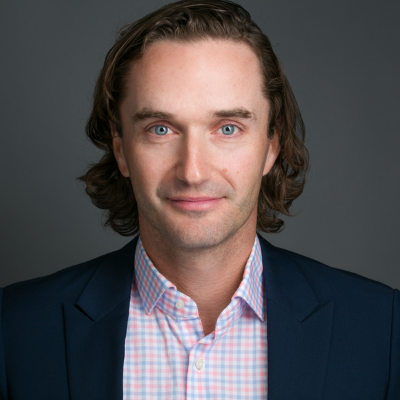 Ross Fulton, Founder & CEO

Prior to founding Valuize, Ross spent over 16 years growing software companies and their partners in go-to-market strategy, sales engineering and customer success leadership roles on both sides of the Atlantic. An Englishman by birth but not by nature…he'll take an espresso over tea every time!
Emily Ryan, Chief client officer

With nearly 15 years' experience coordinating teams across Sales, Post-Sales and Product/Delivery to ensure successful customer interactions, Emily views enterprise business through a unique and collaborative lens. Her unique expertise applying Customer Success Strategy to effectively establish, analyze and scale great customer-centric teams means her impact is not only to corporate revenue and retention, but to the health and productivity of the teams she empowers.