back to all resources
Webinar
An Executive's Guide To Company-Wide Customer Success
On Demand Webinar
Trusted principles to transform your company into a Customer Success powerhouse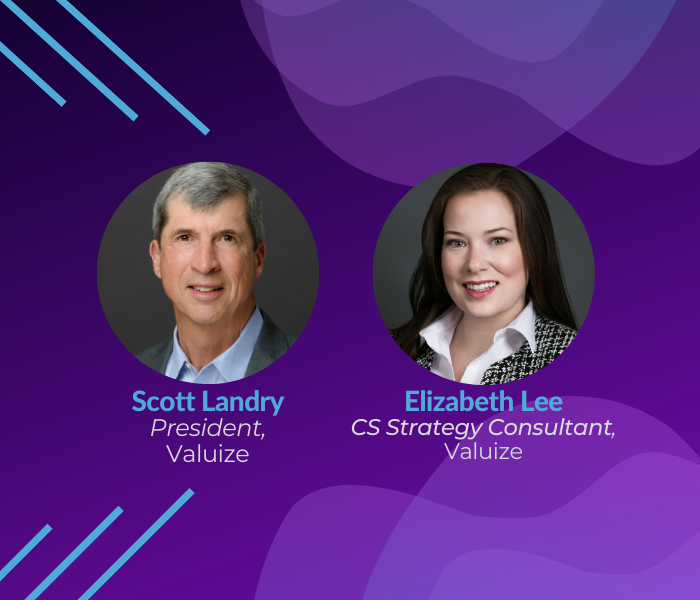 Drive Greater Business Value With Stronger CS Alignment
Senior executives, the explosion of Customer Success as a business transformation imperative requires a fundamental shift in the way that software companies operate. To deliver the greatest impact and value to your customers and company, your Senior Leadership team needs to be aligned around Customer Success and communicate this vision widely across your organization.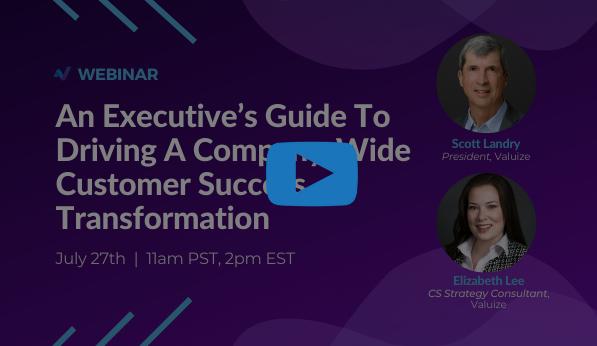 On this webinar, you will learn to…
Effectively communicate the importance of Customer Success from the top-down across the entire organization
Empower your organization with the tools, technology and processes necessary to drive the greatest customer value
Structure your CS organization to maximize customer adoption, retention and expansion
Hear From Our Industry Experts
On this webinar, learn from seasoned SaaS leader, Scott Landry, former SVP Partner Success at Datto and current President of Valuize, and Liz Lee, Customer Success Strategist at Valuize. Together, they share their expertise on how to mobilize your Senior Leadership and cross-functional teams around Customer Success to deliver a frictionless customer journey.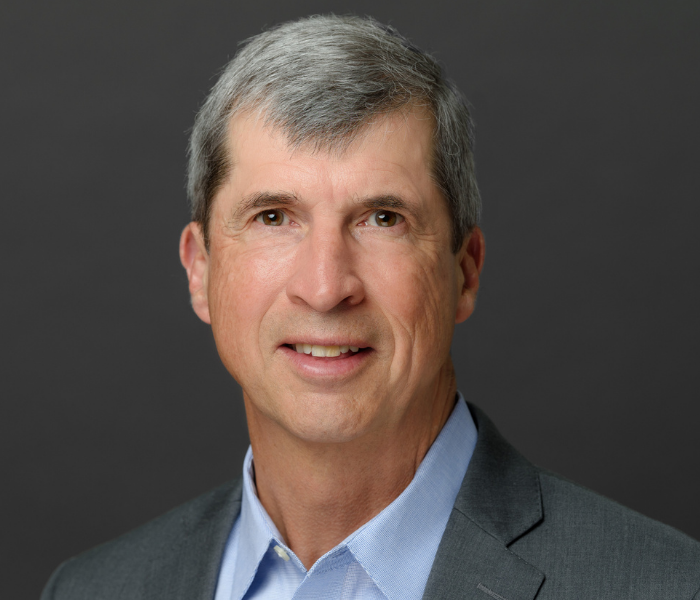 SCOTT LANDRY, PRESIDENT

As former SVP Partner Success at Datto and current President of Valuize, Scott is passionate about helping companies enhance the customer experience by applying agility, collaboration, and leveraging technology to create the right mix for business transformation. With his extensive years of Software Services leadership experience, Scott has a deep passion for and understanding of how to generate growth and build product momentum through Customer Success in the subscription economy.
LIZ LEE, CS STRATEGY CONSULTANT

A dedicated CS professional with 10+ years of experience, Liz has spent her career designing Customer Success strategies that help small to large organizations scale and retain clients while increasing their Customer Lifetime Value. As a Customer Success Strategy Consultant at Valuize, Liz helps leading software organizations, including Wolters Kluwer, PointClickCare, and Veritas, build customer-centric growth strategies that achieve powerful outcomes.