back to all resources
White Paper
Why B2B Software Leaders Must Unify Their Customer Acquisition, Retention, and Expansion Strategies To Drive Profitable Growth
The game of building a successful enterprise B2B software company has changed thanks to the dominant rise of recurring revenue models via the subscription economy. A domineering focus on top line growth through new customer sales and a siloed reactive approach to delivering value for those customers no longer works. That is the old game.
Your Customer Growth Strategies Need To Evolve.
To achieve sustainable growth, maximize market valuations and keep their jobs, B2B software leaders must maximize the retention and expansion of customers, not just the acquisition of new customers. This is the new game. To win this new game, you must unify your customer acquisition, retention and expansion strategies through an unwavering focus on driving customer adoption via prescriptive value-based outcomes.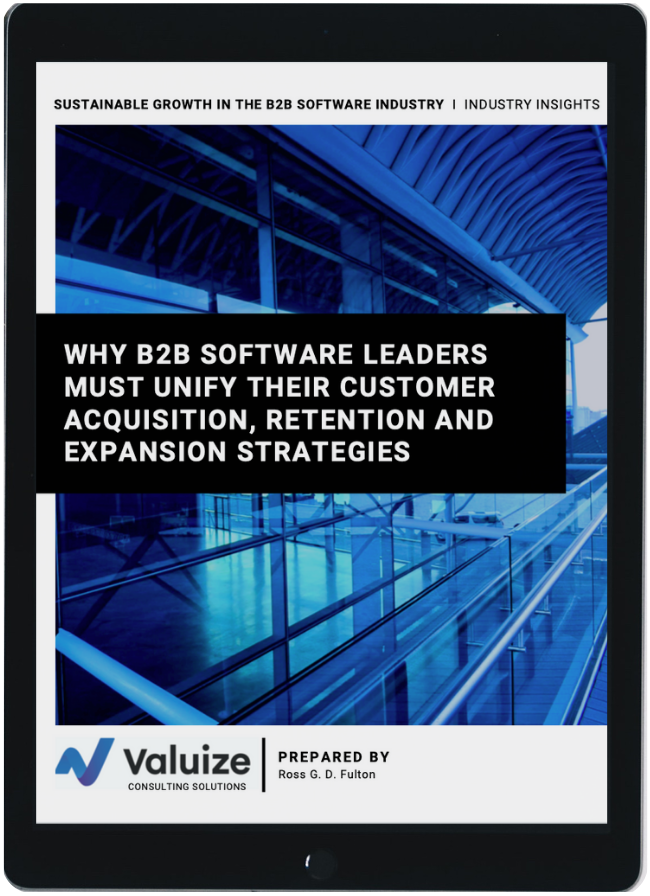 Download this whitepaper to learn how to unify your customer lifecycles and create recurring value for your customers, which will accelerate revenue growth.