How We Help
Accelerating The Achievement Of Your Customer-Centric Revenue Growth Strategies
We implement a three-phased framework to define, operationalize, and integrate your customer success strategy + operations into an unstoppable revenue growth engine.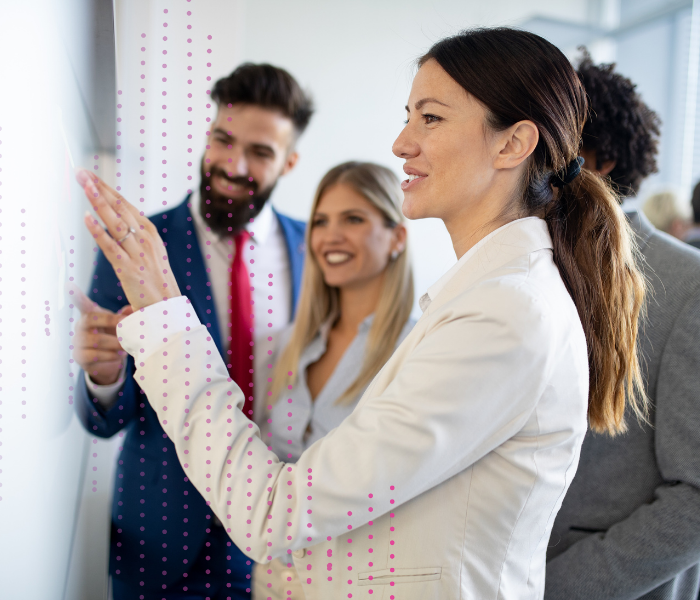 PHASE 1: DEFINE
Eliminate The Guesswork From Creating Customer Value.
Define prescriptive outcomes and outcome delivery processes that drive measurable value for your customers and recurring revenue growth for your company.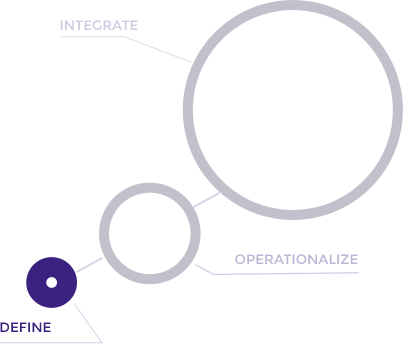 Our Process
Define Success From Foundation Forward
Profile
Identify the key personas in your customers. Profile these personas to identify the jobs to be done, pains and desired gains held by these personas. This will create your Ideal Customer Profile.
Map
Map the functions and value enablers of your product to the goals and jobs to be done within your Ideal Customer Profiles. At the intersection of these four dimensions, define prescriptive value-based outcomes that create recurring measurable value for your customers.
Strategize
Finalize the foundation of your customer success strategy by defining the activities that your teams and your customers must complete to enable each customer to achieve the Value-based Outcomes prescribed to them.
Defining the outcomes that create recurring measurable value for your customers is the foundation on which your customer success strategy is built. With this foundation defined, your customer success strategy can now be operationalized into data-driven and technology-enabled playbooks.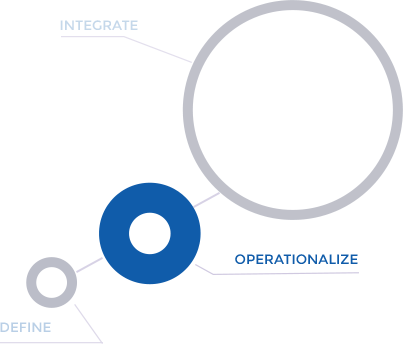 Phase 2: OPERATIONALIZE
Elevate Customer Success From Intention To Execution
Power your customer success organization with playbooks that guarantee value realization for your customers and drive recurring revenue growth.
Our Process
Operationalize to empower and activate
Trigger
Build a customer data model to trigger the right action, at the right time, with the right customer.
Integrate this customer data model into customer success technology to leverage all your sources of intelligence about your customers.
Action
Dissect the activities defined in your customer journey into expertly designed playbooks that will drive consistent results for both you and your customers.
Configure customer success technology to operationalize these playbooks in the hands of your customer success teams and customers through automation.
Measure
Quantify the efficiency and efficacy of your customer success strategy.
Enable these insights to be delivered in real-time through advanced reporting and analytics.
Your company is now empowered with strategy and technology designed to deliver measurable value to your customers. To deliver this customer value and drive the customer retention and expansion your business desires, your customer-facing teams must be aligned and integrated in order to effectively and efficiently execute your customer success strategy.
Phase 3: INTEGRATE
Unite Your Company Around Your Customers
Integrate your customer-facing teams to build a unified customer success organization.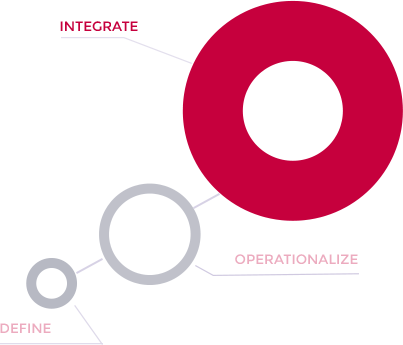 Our Process
One Team For All Customers
Unify
Build processes, role definitions, compensation models, and RACIs that create alignment and build collaboration between your sales, marketing, product, partner success and customer success teams.
Educate
Enable your customer-centric and value-focused organization on how to leverage your investments in customer success strategy and technology.
Coach your customer success leadership on driving continuous innovation.
Accelerate
Align leaders across both your business and IT organizations to maximize the value that your company and customers realize from your customer success technology investment.
With your customer success strategy defined and operationalized in this framework, it's time to automate the retention and expansion of your customers and revenue at scale. By creating a unified customer lifecycle across your business, you can now accelerate the continuous improvement of your customer success strategy and supercharge your organization's recurring revenue growth.